Whatever you have in mind for the special occasion that you're busy planning, Hog Roast Highbridge will help you to fulfill wishes in terms of tasty, fresh, homemade food, and you'll be blown away by our top-notch service too. It's not only service with a smile that you get from our amazing team members, it's service that is genuine, professional and friendly. Our chefs and assistants are well-qualified and experienced in providing only the best, and that includes high-quality, local meat and other locally-sourced ingredients that we put together to make dishes that you and all of your guests can enjoy. Regardless of personal preferences or diets, we work hard to make sure that everyone can eat our food.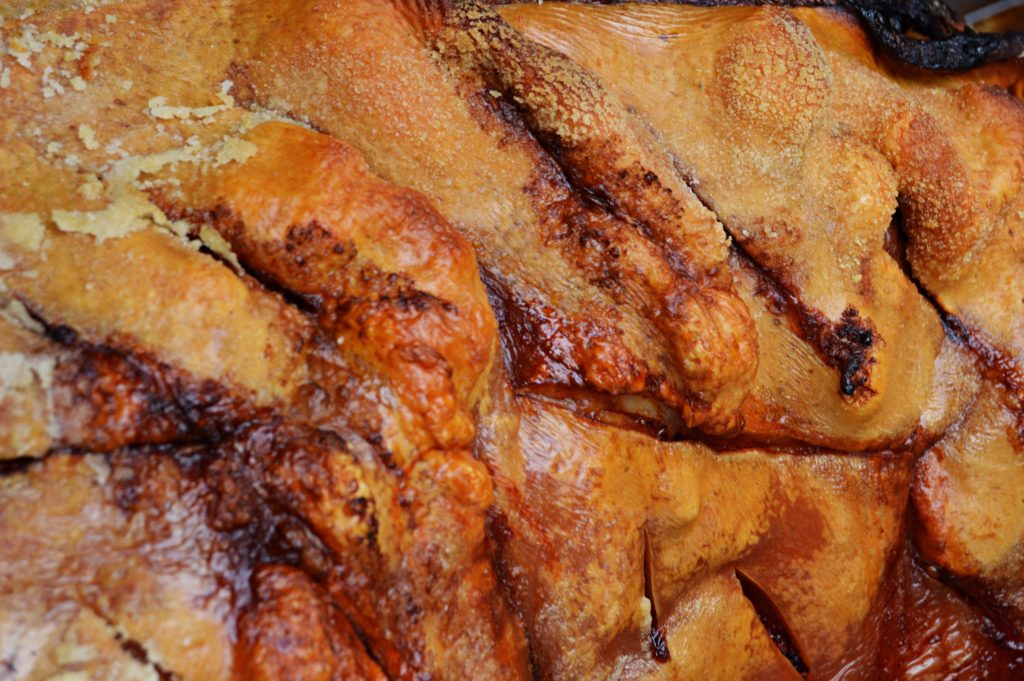 For Richard and Wendy's private party that we catered yesterday, Hog Roast Highbridge was asked to cook a centrepiece hog roast so that we could make our delicious pigs in buns for 45 guests. To do so, we prepare a fresh pig at your venue and then slowly cook for hours on end, until we get a crisp outer, full of crackling, and a tender and moist inner, with pieces of pork that just melt in the mouth. Once we've carved, we fill fresh bread rolls with bits of the meat and crackling, top with our own recipe apple sauce and sage and onion stuffing, and then hand over to you and your guests, where you can add your choice of condiments if preferred or you can devour as is.
However, for this gathering, we also needed to take along some gluten-free bread rolls. Wendy and Richard were very happy to hear that their gluten-intolerant guest could still eat our sumptuous pigs in buns like everyone else – just with their own buns, as all the other ingredients are already suitable.
On the day of the couple's party in their own back garden, our Hog Roast Highbridge chef and assistants cooked up a storm and impressed the guests no end with the sight, smells and taste of the freshly-roasted pig. By the end of the evening, the hog had been stripped clean, as no one could resist going back for more.