It might be cold, wet and windy most days now, but for Hog Roast Breach, this is the best time of the year. With so many celebrations to assist with and the festive spirit hanging all around us as we approach the busiest holiday season of all, there's so much fun to be had for our caterers during the autumn and winter months.
Every day brings new excitement and challenges with it, which makes our job all the more thrilling. Recently, we even had the pleasure of catering for a very lovely lady's 90th birthday after her daughter, Rihannon, had gotten in touch to book our services a couple of months ago!
The party took place last weekend at a lakeside hotel inside a function room that looked out onto a beautiful vista of sparkling water, a dense forest of fir trees and sky-scraping mountains that could be seen peeking out between the thick, low-hanging mist. Like the guests, Hog Roast Breach's caterers were mesmerised by the breath taking scenes, which set the perfect backdrop for all the photos the family took at the party.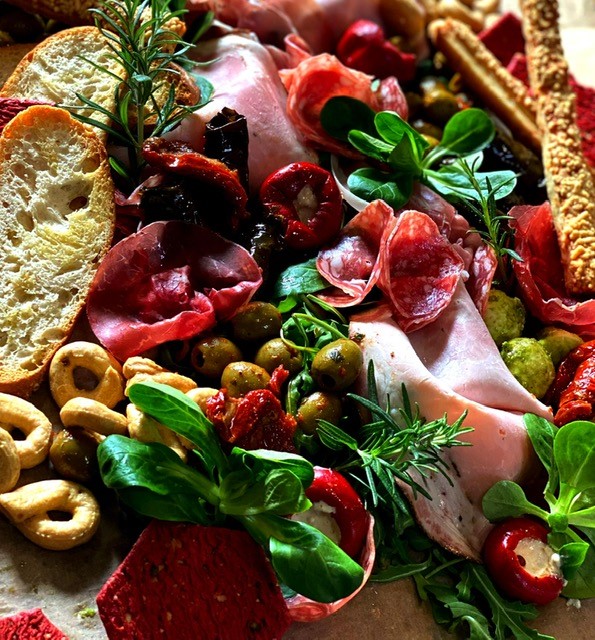 Rihannon had chosen our Alfresco Menu for the occasion, which turned out to be an instant hit with the birthday girl, Doris, and all of her guests! When she arrived, Doris had been so surprised by the party, that at first, she didn't know what to say, or how to thank her daughter for putting together such an amazing event that brought the whole family together, but she soon found her footing once the delicious food started flowing to the tables.
To start with, our catering manager, Alistair, made sure that each table was presented with a gorgeous rustic platter of Italian cold cut meats, fine cheeses, artisan breads, olives, sundried tomatoes and dressings, followed by our iconic whole roasted free-range pig with crackling, savoury sage and onion stuffing and sweet applesauce served on gluten-free and wholemeal rolls with coleslaw, buttered new potatoes and side salads. The big finale was Hog Roast Breach's spectacular profiteroles and homemade chocolate torte, which were the perfect end to a wonderful night!