Welcome to Spitting Pig Somerset, the best hog roast and event catering company in Somerset. Our reach spans right across the county, with our main areas being, hog roasts in Taunton and Glastonbury, hog roasts in Yeovil and Frome. The list of happy and satisfied customer goes even further. From simple but exciting hog roasts to full service sit down occasions, we can cater for any event. Private party, corporate entertaining, wedding or whatever else you can dream up, Spitting Pig Somerset has got it covered. With years of experience providing the best hog roasts in Somerset, you are in safe hands.
Hog Roast Frome

Doing hog roasts in Frome is a way of life built on helping others and we take our obligations to our customers very seriously. We are proud of our standards and achievements, but we are always seeking to improve and take our catering to the next level. Having the ability and humility to scrutinise our service and make adjustments and improvements when necessary has raised the company to dizzying heights. Add to this a dedication to using only the finest local ingredients and you have a winning combination.
Spectacular Hog Roast Catering
Our hog roast machines, which we manufacture in-house, have really given us an added edge and all our dedicated hog roast chefs are of the same opinion, they have never worked with any others that remotely compare. They are a pleasure to cook with as well as being reliable and capable of producing a succulent spit roasted pig with gorgeous crispy crackling before your very eyes. All the right ingredients for a spectacular hog roast party which everyone will enjoy. We certainly do!
The produce we use for all our events is of great importance. We only cook with the best ingredients, sourced locally whenever possible. This high-quality produce allows us to provide top class catering and an excellent experience for our customers. We are here to serve you after all.
We have no interest in bulk buying whatever produce is cheapest. From the start, we shunned quick profits and made excellence our focus above all else. To maintain the standards that we have set ourselves, it is crucial for Spitting Pig Somerset to cook with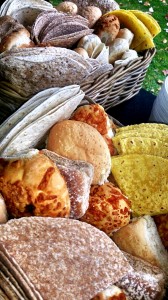 fine ingredients. Sourcing meat locally is high on our agenda and it always has been. Today this product has to fill several criteria, first, is it free range; second, was it fed a good natural diet; third, is this a good breed for hog roasting? When meat ticks all these boxes and importantly is farmed in Somerset, we are happy that it will form the basis of a successful hog roast.
This approach to quality does not come cheap, but it has been the cornerstone of our popularity and reputation since we started out. We know that you as a discerning customer want a product which is natural and of good quality. You want us to go the "whole hog" and give you an experience that is as appetizing as it is memorable.
This great hog roast Somerset fayre, cooked on our Spitting Pig hog roasting machines, would not be possible without our team of dedicated hog roast chefs and customer focused waiting staff, many of whom have worked for Spitting Pig Somerset since the start. Being a hog roast caterer, producing high-quality food in often challenging surroundings is a demanding and often underestimated job, but I am proud to know and work with the upper-echelons of elite performers. Finding a genuinely talented hog roast chef is harder than you might imagine, but we only use the best and they are all tremendously committed to Spitting Pig Somerset hog roast Yeovil catering.
We have cooked many hogs in our time, and it is true to say that when you have that much experience, you find those small improvements to your methods over the years, and really develop in-depth technical know-how and catering excellence. This gives rise to a hog roast like no other.
You could share in this experience if you book Spitting Pig Somerset to cook a hog roast at your event or party. After you have spoken to our sales team and agreed on a menu for your event, you will be handed over to the event manager who will be catering for you on the day (or night). He will talk through your menu and event details to help you personalise the function to suit your particular requirements.
The great news is that choosing your menu for your hog roast Yeovil event is exciting, fun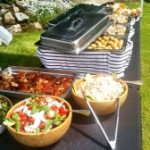 and engaging. With so many menus to choose from it is fair to say that you will be spoiled for choice. But in line with seeing each event as unique, we can also fashion bespoke menus from scratch. Some of the most enjoyable events for Spitting Pig Somerset have been when we have created meals from a customer's bespoke menu and we are keen to encourage customers to introduce their own flair to an event.
Having finalised the details and booked us for your function, the real fun will start on the day, when we arrive and begin to weave our magic. Hog roasting is a slow process, so our chefs and waiters – this depends on the menu – will be there a good time before the organised serving time to make sure that everything is in order, to prepare the food and fire up the spit roasting machines.
The events that we cater for are numerous. We have managed parties, weddings and corporate functions but there is more to Spitting Pig than that. Amongst other events, we have catered for have been sports games, award ceremonies, music festivals, anniversaries, seasonal parties, launch parties and the much-loved summer barbecue.
If you wish to discuss anything with Spitting Pig Somerset we can be easily contacted by telephone or e-mail. Getting an event quote from Spitting Pig for your hog roast catering is very simple – just contact us with any of the above methods and inform us of the date of your event, the number of people attending and the menus that you like the look of. That is all that you have to do and we will respond, usually on the same day, with a quote for you to consider
All the ingredients in a Yeovil hog roast are the best available and go down a real treat with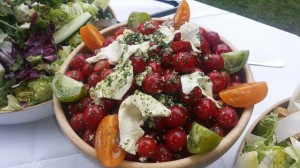 traditional Somerset cider. We could even add some fine local cheeses to your bespoke menu to close the meal. The sky is the limit with our event catering. With such a personal service available, is it any wonder that are Somerset's preferred hog roaster for parties, weddings and corporate functions? Telephone or e-mail the Spitting Pig office to book us for your event, or to enquire further about the services we offer.
Hog roast catering in Somerset can come in a variety of different packages and each event has something different about it, it's only appropriate then that the menus for each event are somewhat different, and that customers are given leeway to reinvent each menu adding their own touches to their hog roast Glastonbury.
Hog roast in Glastonbury is an unrivaled way to enjoy food at an event, especially if you want the food to be an important part of the evening. If you're talking event catering then there isn't anyone who can come within reach of our hog roast catering. Spitting Pig Somerset knows all the tricks of the trade and we use them to transform otherwise ordinary events into vastly better, awe-inspiring events that will see praise from all directions.
Taking events to the next level is all that we know, and hog roasting is the best transport to that destination. Hog roasting is everything that you could want for your catering, and more. Great food, great smells, and also significant is the atmosphere. Spitting Pig Somerset catering will put on a show for your hog roast in Yeovil – we'll mesmerise your guests while we cook the pigs and they can't enjoy our full range of spit-roasted meats and other tasty treats we have to offer.
We have many great hog roast Somerset chefs and machines at our disposal to guarantee that your event is seen by everybody as amazing, and come to the end of it we know you'll be left wanting more. Hog roast Frome is your ideal choice for all events, we can cater events that big in size and small in size, and the occasion doesn't matter because we've catered at them all at some time or another.
There are so many menus to be had at Spitting Pig Somerset that you'll probably struggle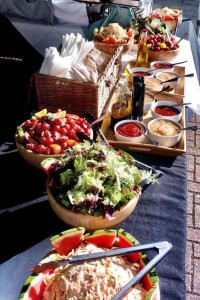 to decide on which you like best, but we know what other customers like best and that's the roasted pig in a bun. Variety is the spice of life but it seems there's universal agreement on spit-roasted pigs being the best meat option for your business breakfast, party or wedding. It's a deceptively tasty menu despite it being basic, and it really is good for all occasions.
Food at events should always be good, that's why so many people are leaving the party foods of old behind, but they should also be value for money. A problem in the past and with many caterers today is that great catering takes a lot out of your wallet, but that doesn't have to be the case as Spitting Pig shows for your hog roast in Frome. When you book Spitting Pig Somerset you can pay a reasonable amount and still receive excellent catering of the highest quality. That's our guarantee to all of our customers.
Hog roast Dunster is ideal for party catering. Catering to a party is something we all need at one time in our lives, some try and do it their selves; others look for assistance from experts. If you're reading this then the likelihood is that you're looking for expert caterers, and you're in luck, because that's exactly what we are. Hog roast experts in every sense of the word – Everything and anything hog roast related we're the masters of, and party catering is no exception.
We can cook for you several menus that are designed with parties in mind for your hog roast Yeovil. A very popular choice for informal parties, especially birthday parties and the like, is the party buffet menu. A hog roast feast within a feast is a good way to describe the party buffet. There are a great number of canapés, potatoes, salads, side dishes and desserts that could adequately feed and entertain your guests, but the focus of the buffet on top of all that is an utterly scrumptious spit-roasted pig, or lamb, beef, chicken or turkey if you prefer.
The party buffet menu is only outdone by the sit-down menu, but these are best for less casual events. If you're throwing an everyday birthday party then the buffet is probably best for you. The sit-down menu is similar – though not entirely the same – in menu choices, but includes on top of that a much more ceremonious service. A large number of waiters, drinks on arrival, cutlery, tablecloths and the like are the distinctive feature of the formal menu.
For a hog roast in Yeovil at your wedding, we again have several different tailored menus for your big day. Spitting Pig Somerset can cater with the added ceremony and theatre of the sit-down menu for your wedding. One of the most popular wedding menus, however, serves an entirely different function. Because of these economic times, not everybody can afford to splash out on a grand fairytale wedding, instead, it's becoming more and more popular to see more humble and personal events. For these, the snack sandwich menu has proved to be ideal. The snack sandwich is the real no-nonsense menu option, it's nothing more than a brilliantly cooked spit roast of your choosing – lamb, pig, chicken etc – with seasoning, stuffing and sauce served on bread rolls. As a morning snack, it's ideal, but it's also great to have after the marriage if you're planning to move the after-party to the pub.
And by popular demand, we now have designated corporate event menus to suit all of your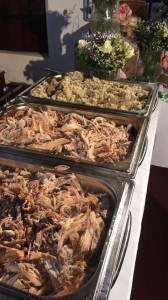 corporate catering needs for your hog roast Frome. This means that if you need catering for a business breakfast, or a corporate function, then we have menus with just that in mind. Your corporate needs are met by Spitting Pig Somerset.
And don't worry too much if your event doesn't fall within any of those boxes, because our hog roast in Taunton can be booked for all types of events. Just look for a menu on the party page, in most cases, these are ideal matches for general events. Or you can do what many customers do and make slight alterations to a menu, by adding or subtracting dishes until you think the menus good to go.
In all cases, all you have to do to book us or query your event price is to email us, or preferably phone us, with the details of your planned event and the menu that you're interested in having. We'll book you there and then if you're ready to book and we're free on the day, or if it's a quote that you're after we'll price your event and be in touch on the same day with the price of the catering you need for your hog roast Taunton.
You may even have no interest in hog roast catering and want to hire or buy a machine instead, that's okay because that's part of what Spitting Pig Somerset is also about. We have many top of the range machines in our factory that are ready to be hired or bought by the public, or other businesses and caterers. The hire service has picked up steam in recent years and is in demand, to say the least. As many businesses do you can hire the machine once a month to boost visitors to your establishment, this is a popular choice for pub owners, especially in the summer when the beer gardens are busy.
If you want to hire on a weekly, monthly or even an ongoing basis that's something that we can do for you too. It's always worth a trial run before buying a machine as many of our customers will tell you. There's a lot of savings to be made if you own a restaurant and have a spit roast machine in your kitchen, because not only can you draw passersby in on interest, they're also simple to use and cook food en-masse so that you can make a better profit from your menu choices.