Hog Roast Machines For Sale
Are you considering buying a hog roast machine? Take a look at our range of machines below that are available to buy or head onto our dedicated website where you will find every kind of hog roast machine for sale.
We stock both new and used Hog Roast Machines so we can provide a machine that's suitable for all budgets, and with such variety in our machines we will have the right machine for your needs. Unsure what you are looking for or what to expect from a Spitting Pig Hog Roast Machine, then browse our range below.
The Hogmaster: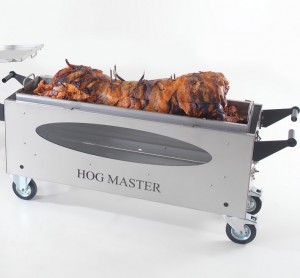 A fantastic piece of equipment that is perfect for those who are new to hog roasting as well as the expert chefs. You can rely on the Hogmaster to do its job and cook you the perfect pig, regardless of your experience, the Hogmaster really is the master in it's field.
The Titan: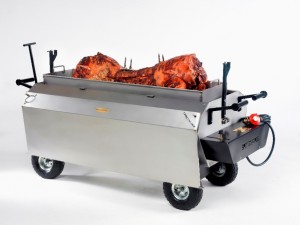 What an outstanding piece of British manufacturing. A reliable, durable and diverse machine that we like to call the 4×4 of the hog roasting world. Built to be taken across any terrain it really will go anywhere. A brilliant machine for both spit roasting and hog roasting.
The Platinum: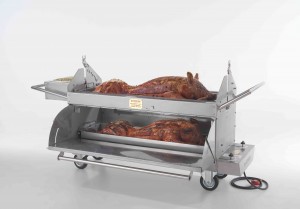 The Platinum is the more prestigious of our range, it's capabilities are endless. When catering at large events this is the machine you will need. It can cook 2 pigs, 4 pork legs and 200 jacket potatoes all at the same time. You can even keep one pig warm while you serve from the top shelf.
The Hogmaster Pro: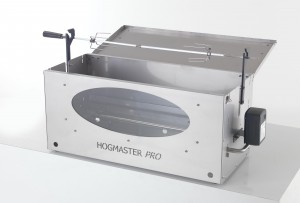 Our min-version of the Hogmaster is exceptionally popular for personal use and also use in hotels and pubs. Again with the versitility to spit roast, hog roast, and even turn into a barbeque it really is mini but mighty machine!
With over 30 years of experience in the Hog Roast Catering Industry we have managed to create the best collection of Hog Roast Machines on the market. We know exactly what works, know exactly what hog roast chef's are looking for and know what they need. This is why our brand of machines are the best available, designed for chef's by chef's.
Once you purchase a machine from Hog Roast Machine Yeovil it doesn't end there. We have a fantastic support network available alongside experienced training packages. So even if you are new to the hog roasting industry, we can equip you with the knowledge you will need to be a real success!
At Hog Roast Machine Yeovil, all of our machines come with a 12 month warranty and a 12 month gas safety certificate so you are ready for a year of legal trading! If you would like more information on any of our machines or to hear about this months used machine offers then please do give us a call!