The Best Hog Roasts in Frome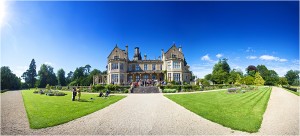 Frome is a stunning little market town that had its beginnings way back around 700AD when a gentleman called Saint Aldhelm settled there with a group of monks near the river and subsequently, gave the town its name, which most probably is derived from the Saxon word for river, which is 'ffraw' or a Celtic word which means 'fair' or 'brisk'.  Saint Aldhelm was quite an interesting and accomplished person, understood to be the first English scholar, a teacher, song writer, poet, bishop, as well as someone who initiated the building of churches and monasteries.  The town logo is in fact a stylised representation of the man himself. Frome subsisted extremely well on its wool and iron trade.
The iron was used to make church bells throughout the land.  Due to both this extreme early wealth of the town, and the lack of modern development over the past 200 years or so, there remains to this day, many Grade 1 and 2 listed buildings still in situ.  In fact, there are more of these stunning buildings in Frome than any other town in the county. Today Frome is a thriving community with a children's book publishing company, antique shops, a museum featuring Roman artefacts, and plenty of outstandingly beautiful churches and houses.
Leaders in Our Field
I was invited to cater a wedding at a magical manor house hotel right in the heart of Frome.  For my own purposes, I called this event Hog Roast Frome, even though it was much more majestic than that.  Some people might find the idea of a hog roast BBQ a less-than-formal way of feeding folk at a very formal wedding event.  But time after time, I have found that it works extremely well.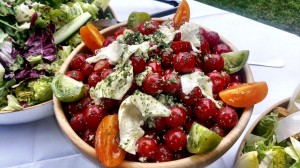 I was able to easily manoeuvre the hog roasting machine into place in a marquee just outside the main dining area.  Being in a covered marquee actually allows for plenty of ventilation, but also saves us from the weather, should we need to be!  There was an expected 100 guests that day, so I opted to purchase a 65 kilo hog which was locally-sourced.  With the wedding dinner set for 2:00pm, I made sure I was on the property and had begun roasting the hog well in advance so that there would be no delays in serving up.
The meat was beautifully sliced by myself and my assistant.  Once added to the colourful, decorative plates of food being served, it made a mouth-watering sight.