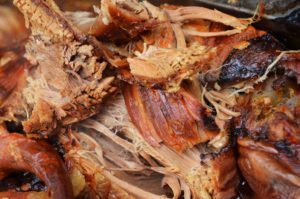 Hog roast Bridgwater aims to bring 20 years of catering experience to your party. Bridgwater, home of the Willow Man, is a delightful setting for your party, charity fete or even a medieval banquet. At hog roast Bridgwater we are dedicated to bringing you amazing, fresh produce served using our own high tech cooking gadgetry. If you are looking for a novel food experience then we can supply you with the expertise and experience for every occasion. Our philosophy is built around the utility of our machines and the great tasting, quality food that they cook. Hog roast Bridgwater will provide your event with a centre piece of hog roast excellence as well as any other catering supplements that you require. Sourcing all our hog roast pigs from the local area gives you the assurance of quality and prevents extra food miles, making your local pig farmers happy as well. We aim to cater for any event, big or small, indoors or outdoors, carnivorous or vegetarian, we can cater for whatever you require.
As a commuter town and lying in the Somerset levels, Bridgwater is a superb venue for corporate hospitality, family parties or seasonal festivals. With the Bridgwater Fair taking place in September and the Bridgwater Guy Fawkes Carnival, the autumn is a great opportunity to make use of our services – either let us do the whole of the catering for you (including professional chefs and caterers) or you can hire our high tech equipment for your own use. Of course if you are planning on doing it yourself we will also be on hand to give you a helping hand at the outset.
The Best Hog Roasts In Bridgwater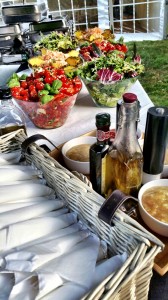 With the River Parrett at the heart of the town, Bridgwater's port is historically an important part of the Somerset landscape, acting as a thoroughfare for goods for hundreds of years. This history is part of the experience we are continuing with our traditional food, cooked the old-fashioned way using only the best equipment. This is the banquet brought bang up to date and it appeals to everyone. Whether you are after a carnivores dream or a vegetarian BBQ the utility of our machines and our highly trained caterers will ensure we can indulge your needs.
Hog roast Bridgwater aims to provide a level of service that will ensure your event is the talk of the town. With all our catering experience we understand that the meal is important part of the event timeline, but that needs are different. We can use our equipment to bring the meal to the centre of the action or secrete ourselves away and simply serve up our delicious fayre. The dramatic sight of a suckling pig roasting slowly over one of our machines is a truly sensuous delight – a dramatic sight that excites the taste buds for hours in anticipation of the feast to come. It doesn't have to be a hog that we prepare for you fresh on the day though – we will work with you whatever you desire – BBQ for the kids, roast chicken, beef or even specially prepared kebab. Just let us know and we will provide real value for money.