Last month we were privileged to be the chosen caterers for Jasper's 21st birthday party celebrations. Jasper's parents had arranged the party for their son and his closest friends and family, set in a beautiful outdoor marquee at a local country pubs vast gardens in Clevedon. As it turned out Jasper's father, Wayne is a chef himself, working for a popular restaurant in the area and so the fact he had chosen Hog Roast Clevedon for this special event made it even more of an honour, as he had stated he only trusted the best to provide great food for his son's special day!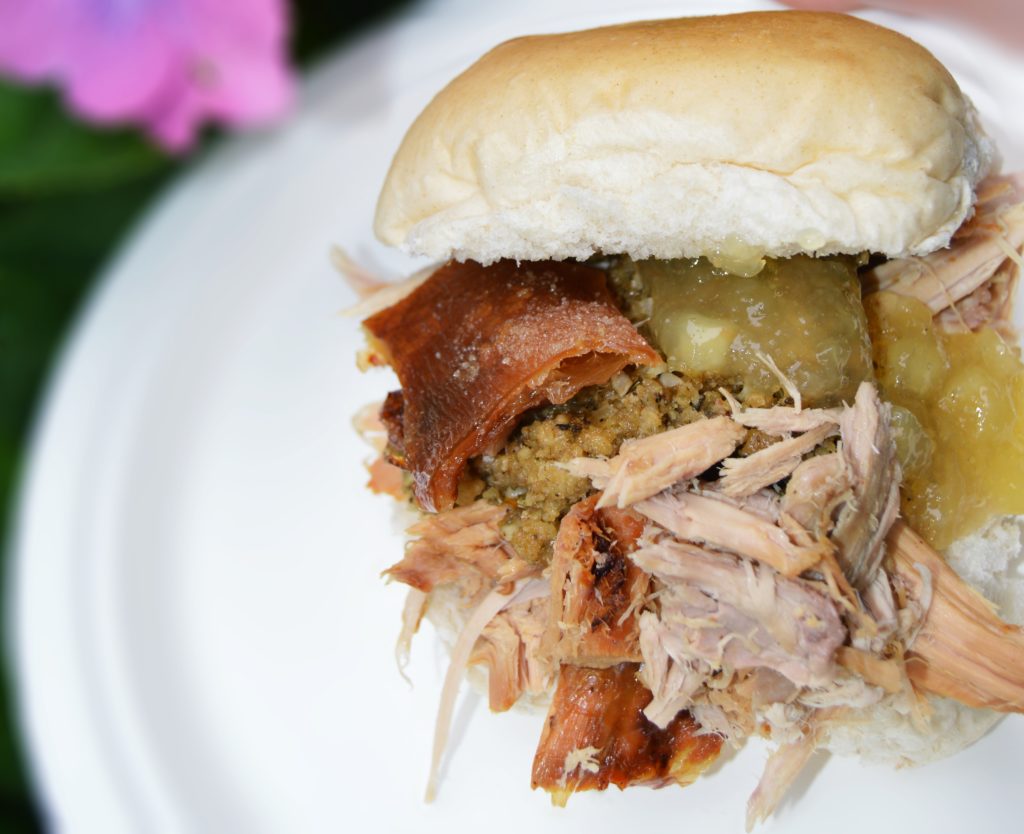 The large marquee setting was complete with beautifully decorated dining tables, a light up dance floor, a stage for the evening entertainment and our catering area which was by a doorway to allow some ventilation for our cooking. I really love this catering setting, as often we are unable to cook inside many venues due to poor ventilation, so we cook outside and bring the food indoors for guests to enjoy, however in a gazebo or marquee we are usually able to cook inside, allowing us to be at the heart of the party!
Once Jasper and his guests arrived, we began by serving up some drinks. Jaspers mum had asked us to prepare some cocktails and a selection of wine, but Jasper ever the cool guy opted for a beer. Not to worry there were plenty of other guests who took a liking to our cocktail stand. We also took this time to serve up a few canapes that we had prepared; mini, deliciously moreish mini pizzas and tasty oriental duck wraps, prepared with fresh ginger and beansprouts.
A couple of hours of mingling, dancing and celebrating later it was time for us to serve up the main event, our Hog Roast Clevedon! Our chef skilfully carved the succulent meat into awaiting bread rolls and topped them off with layers of crispy crackling whilst guests helped themselves to our applesauce. All that was left to do was wish the birthday boy well and we discretely packed away leaving all to enjoy the evening.