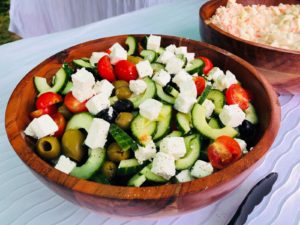 Evershot's hilly setting makes it the ideal vantage point for enjoying the views of the surrounding countryside. If you feel inspired by this and you would like to host an event outdoors overlooking the rolling hills, you won't need to compromise on the standard of food for your event if you choose us to do the catering.
As well as being the leading hog roast company in the area, we are able to provide top-quality catering solutions for any event in Evershot. Our streamlined set-up and flexible approach enable us to travel to and cook in any type of location in the area. Nowhere is off limits for the Hog Roast Evershot team and there is also no type of event that our food is not suitable for. We may be able to cater in a lot of rural settings, but that doesn't mean that your menu has to be rustic too. We offer an array of contemporary buffets and stylish 3 course meal options for any occasion, all of which will be freshly made on-site using the finest locally sourced produce and ethically-reared meat, regardless of whether we are catering for several hundred people in the great outdoors, or for a much smaller private party in an indoor venue.
We Do The Cooking At Hog Roast Evershot!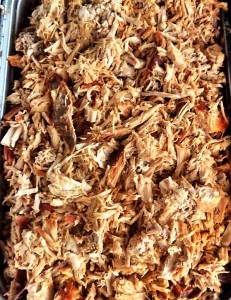 Hog Roast Evershot's food is suitable for such a wide spectrum of events because in addition to supplying the tastiest slow roasted pork in Evershot, we also have an extensive choice of other options to ensure that we cater for all tastes and dietary needs. All of our menus come with the option of having a different slow roasted meat such as chicken, beef or lamb, plus a multitude of meat, dairy and gluten-free dishes.
We are also totally flexible about how we serve your food, depending on whether you would like an informal help yourself buffet for a family party or a more traditional sit down meal with table service for a special occasion, such as your wedding reception.
If you want superior mobile catering for any event in Evershot, not to mention the best slow roasted pork in the area, the Hog Roast Evershot team can provide you with your perfect menu in your ideal location, whatever the occasion.