The Best Hog Roasts in Highbridge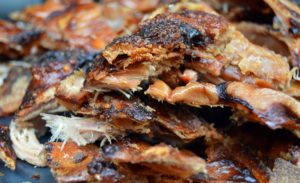 Highbridge is a harbour town whose wharves were part of its early development.  They date back farther than 1797 and at that time, it was a very small village of only a few dozen houses and an inn.  In 1797 a cattle market began in Highbridge and drainage schemes cropped up as well.  The need for drainage is not surprising if you consider the town was completely under the sea until only a few thousand years ago.
So it was that Highbridge's main source of income would have been trade and export; and when the railway came along with a new turnpike in 1842, they helped to escalate growth.  However, these were both closed down abruptly in the latter part of that century which caused a sudden downturn.  It wasn't until the mid-1900's that the town could once again experience prosperity and this came due to the advent of the M5 motorway.
Leaders in Our Field
I had been asked to cater an outdoor summer event in Highbridge to assist with fundraising for their local animal rescue centre.  They weren't expecting a huge crowd, only a couple hundred folk, so I opted to take my Hogmaster hog roasting machine along with me.
When I arrived for Hog Roast Highbridge, I was given a small marquee under which to work and as the day began, I was quickly set up and had the meat roasting on the spit. I had decided to roast only one side of a whole hog and some potatoes along with it. As well, I had a table was set up next to me with condiments and rolls in order to make some great sandwiches.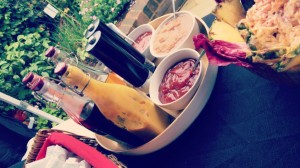 I always get an opportunity to speak with the people who come to the events that I cater and find there's a great deal of interest in hog-roasting.  Not only are people fascinated with the Hogmaster, or the Titan, whichever I bring with me, but they are also clearly excited about the process of cooking the meat.  Spit-roasting is not only a flavourful way of cooking meat, but it also allows for the fat to drip out of the meat and onto a tray below, therefore, making the meat a lot less high calorie than other ways of cooking it.  Of course, if you include a wedge of delicious crackling on your plate, you re-up the calorific value, but I say there's nothing that tastes better!