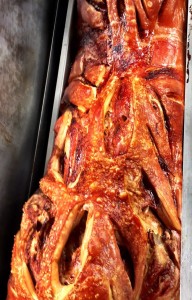 Have you got an important occasion coming up? Maybe you are having a summer fete, an Olympian homecoming or a corporate event where you need to impress – whatever you require we will step in and provide you with the food you deserve. Hog roast Honiton aims to bring superb customer service, premier professionals and quality food to fulfil your catering needs.
Based in the small market town of Honiton, hog roast Honiton is dedicated to providing a truly unique food experience for your event. If you are bored with soggy sausage rolls, tired of the same old cheese and ham sarnies or just want something a little different, then we can help. Dramatic and delicious the hog roast is a spectacle and will add some real theatre to your hospitality. Appealing to our primitive instincts the spit roasted pig is a centre piece for any occasion. So whatever the size of party you need we are able to cater for it.
Hog roast Honiton is ideally placed in the heart of the Devon countryside to supply you with the culinary excellence that 20 years of experience brings.  Honiton is a great stop off on a long trip down south and a beautiful place to live. As a historically active centre of commerce, the Lace trade was a thriving industry in years gone by – now Honiton is home to a large number of antiques shops and a wonderful museum. Although small, there is still plenty to offer in this busy little town. So whether you are having a post Olympics bash down by the River Otter or you need a banquet to celebrate Hot Pennies Day, hog roast Honiton has the flexibility to provide your culinary requirements.
The Best Hog Roasts In Honiton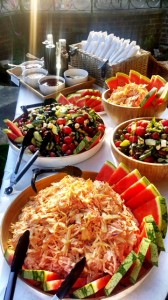 The level of service you require will obviously depend on the number of people invited, but we can accommodate anything you need from a small party to hundreds of guests, we have the catering know-how and the machinery to deal with it. As a little background we have been doing this kind of catering for over twenty years and consider ourselves the premier hog roast company in the country. Our advisors are on hand to provide you with the help and advice you need to get the most from your day or night. We can work with you on the venue whether it is inside or out – whatever the weather. And we have a number of options for you if you want to use our specialist equipment yourself. If you are public house with a fantastic beer garden, one of our hog roasts, maybe the Titan or Hogmaster, is an ideal purchase. Allowing you to hold your own special events all year round – it will have your guests drooling and coming back for more. However you may simply want to hire a machine for your own BBQ event or outdoor festival, hog roast Honiton will help across the board.
So if you are looking or a special day hog roast Honiton is ready to satisfy your every whim, bring you unrivalled customer service, dedicated caterers with a passion for good food and top quality locally produced meat and vegetables. Give us a call and we will do the rest.