The Hog Roast Keynsham team had a great time last weekend rubbing shoulders with other purveyors of superior local produce when we were asked to provide some of our unbeatable hog roast sandwiches for a local artisan street market! The event organisers chose us to provide our versatile catering services because they were impressed with our commitment to only using the best ethically-reared pork and fresh homegrown produce in all aspects of our menus! They felt our high quality, slow-roasted pork would be the perfect accompaniment  to the abundance of stalls selling their own local produce, from cheese to ales and everything in between!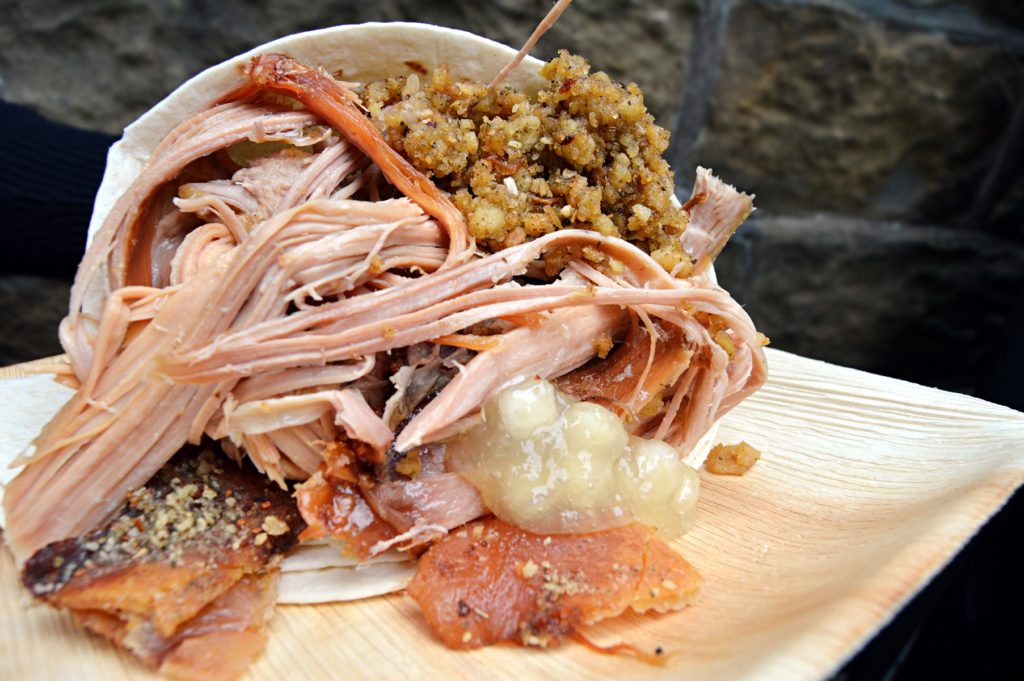 Here at Hog Roast Keynsham, we love the buzz of catering for large, busy events. Our highly experienced catering team always stay calm under pressure and we are able to deliver a consistently high standard of food and service from the start of the event to the end! This event was no exception and we were kept very busy all day providing the attendees with plate after plate of melt-in-the mouth pork, crispy crackling and our homemade apple sauce!
With it being a foodie affair, we had a lot of people who were very interested in our methods and ingredients and we were only too happy to chat to everybody whilst multitasking to the max to ensure everyone was served as quickly as possible.
It proved to be a hugely popular event and we were very pleased to be able to showcase our own celebration of local produce with our superior, freshly-made pork that had been slowly roasting since the early hours of the morning to ensure it was falling off the bone and bursting with natural flavour by the time the market started! We received some great feedback from our diners throughout the day and a huge thank you from the brains behind the artisan street market for helping them to draw in the crowds with our irresistible pork and high standard of customer service!  It was a great day for the Hog Roast Keynsham team and a great day for all of the local producers too!