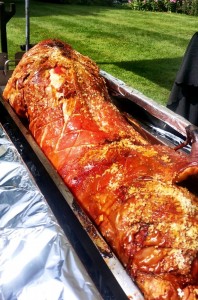 Burrowed in between the bustling cities of Bristol and Bath sits the town of Keynsham. For such a small and often overlooked town, Keynsham has an incredible history. Once a grand Roman market town the area is a favourite for archaeologists who have uncovered numerous dwellings dating back to Roman times including two villas thought to be some of the most extravagant uncovered to date in Britain. These discoveries have led historians to believe Keynsham is the remnants of the ancient Roman town of Trajectus!
Keynsham also boast a famous food and drink history. In the 20th century Keynsham was home to the distinguished Fry's and subsequently Cadbury's chocolate at the Somerdale factory. Unfortunately the gates to the factory have since closed and the grounds have been converted into a retirement village but the chocolate business is still a fond part of the town's history.
One of the main attractions to the Keynsham area is the 'Keynsham Music Festival'. This is a massively popular week-long event of music and theatre which has been known in the past to draw crowds of up to twenty thousand. This event is simply great for the area as it also showcases local food and drink produce such as the areas brilliant ciders and ales. Hog Roast Keynsham decided to get in on the action and set up in the area to showcase our own range of foodie delights.
The Best Hog Roasts In Keynsham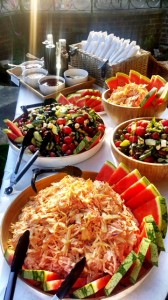 Hog Roast Keynsham have been in the business for over a decade and are experienced friendly caterers that can help you host the perfect event. Whether you are planning a birthday party, wedding or more formal corporate event we can help! Our flexible style of cooking demonstrates the art of hog roasting whilst being able to cater for any number of guests in any weather conditions. We come fully prepared with all our own equipment and even our own gazebo in case the British weather lets us down. Not only will we arrive at your event in plenty of time to set up and prepare your meal on site but Hog Roast Keynsham will never leave an event without discreetly tidying way and making sure that you, as the host, have nothing to worry about in terms of the catering.
Feel free to get in touch with our team who will be more than happy to assist you in creating the perfect menu for your event. We can cater for all dietary requirements and with our extensive array of menus we know there will be something to suit all tastes!