The Best Hog Roasts in Langport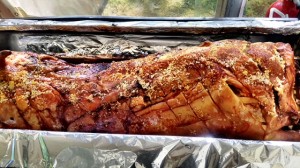 Langport in Somerset lies on the banks of a lovely river and is part of the beautiful Somerset Levels.  Langport's history goes way back.  As with a lot of the towns in the area, the Romans occupied Langport and built a causeway on the river, using this to access the sea.  Langport was a well-to-do area during the time of the Roman occupation, using this sea access for transport and trade.  When the Saxons came along, they also built a fortress on one of Langport's hills in order to control the trade traffic.  This prosperity due to importing and exporting went on until well into the 18th Century. I found Langport to be a most pleasant town with fishing, boating and cycling being an important pastime for people even today.
The Best Hog Roasts in Langport
I was asked to cater a hog roast event in Langport for their annual festival.  I always make sure I have a side table ready which is filled with warm rolls, salads, applesauce, and condiments to make the pork sandwiches the tastiest in every way. I always enjoy the time while the meat is well on its way to completion and the scent of roasting meat is making its way around the festival area.  This draws the crowds like nothing else, and I'm always happy to meet new folk and discuss The Spitting Pig's machines.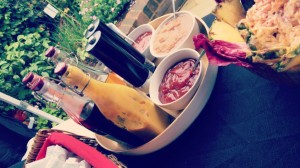 Hog roasting, as an event in itself, is gaining in popularity.  People are interested in how it fits in with both formal and informal events very well.  It can be a focal point at weddings as well as festivals.  And not to be forgotten is the healthy way in which the meat is cooked.  Roasting allows the meat's fats to drip into the tray below and therefore, it is not consumed; yet the meat remains succulent and moist.