The Best Hog Roasts in Midsomer Norton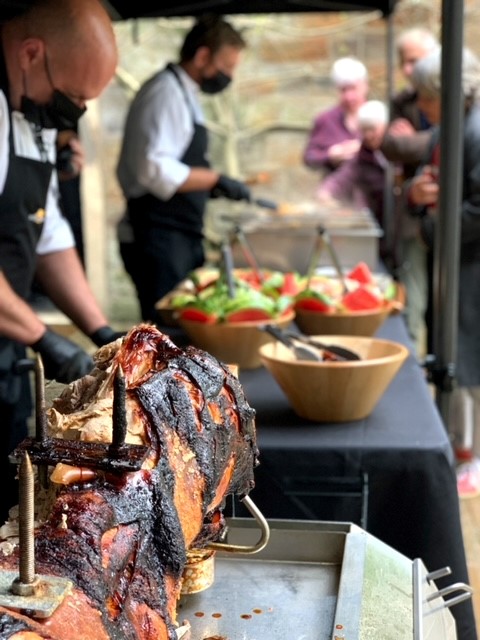 The Royal Charter to hold a fair in Midsomer Norton was granted in 1248 by Henry III.  I love anything with a great, long history, and so I was quite pleased to be asked to cater a hog roast at this fair in the spring.
The fair became a three day cattle auction from the 1500's and by the end of the 1800's the good folk of Midsomer Norton added the entertainment by way of a fun fair.  And so, by 1910, the fair turned mostly to entertainment.  Post World War I, about 1918, the cattle element disappeared from it completely.  At that time, the fair was held in the middle of the town but eventually, due to the fun fair becoming an irritant to the local shops, it moved to the outskirts.  It's still held today, though, and it's still very entertaining.
Midsomer Norton's history is strong on mining.  In 1908 there was a terrible mining disaster that is still remembered to this day.  An explosion occured some 1,500 feet underground, but was loud enough to rouse the community, sending folk to the scene.  Dozens of volunteers worked for 3 days to search for and rescue any survivors.  Nineteen people were saved and ten lives were lost.
This disaster was one of several around the country and helped to bring pressure to government for new legislation and changes to safety procedures.  In 1911 Winston Churchill was behind a new law to bring in rescue safety stations.
Leaders in Our Field
My event, was not considered to be very large and so, with just my usual assistant by my side, and in order to get Hog Roast Midsomer Norton underway in good time, I set my Hogmaster up quite early.  This gives me enough time to ensure the hog is ready by the time the event begins.  We also set up a table full of buns and condiments, applesauce, and stuffing slices for people to add to their sandwiches as they'd like.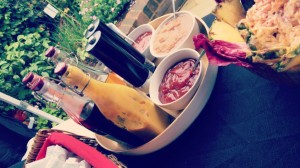 One of my favourite parts to any event that I cater is when the meat begins to send lovely aromas throughout the area.  This draws people in and there are always lots of questions about how the hog roasters work and how the meat is cooked.  Importantly, roasting meat in this manner makes it much healthier due to the fact that the fat drips off it into a tray below; but it somehow manages to keep the meat very juicy and succulent.