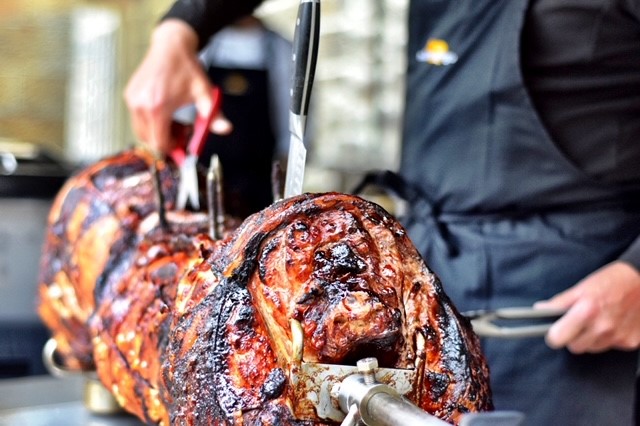 Salisbury is known as 'the city in the countryside' and was voted one of the top 10 best cities to visit by Lonely Planet in 2015. Being only 8 miles from Stonehenge and proudly having the most well-preserved copy of the Magna Carta in existence, Salisbury oozes history and wonder. Salisbury Cathedral has Britain's tallest spire and puts on a dazzling Advent light display every year. The city's medieval streets are awash with independent shops and cultural hotspots, with no end of opportunities for education and entertainment.
Salisbury is without doubt, a dream spot in which to host a special event to celebrate a milestone in your life and here at Hog Roast Salisbury, we feel very privileged to help people enjoy all this magical place has to offer by being able to provide food everyone loves in their favourite location.
Great Food With Hog Roast Salisbury
If you are planning an atmospheric outdoor event or a more formal indoor gathering in one of Salisbury's many charming venues, the Hog Roast Salisbury team have a menu to match your occasion. As well as treating to you to the best hog roasts in the area, we can also provide a range or relaxed and more formal menus that will fit the style of your party perfectly and ensure all of your guests are well fed, regardless of their individual preferences or dietary requirements.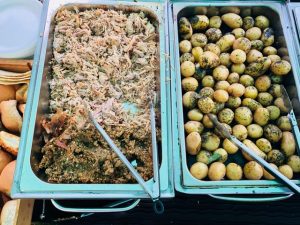 We have an array of different slow-roasted meats, an ample choice of exciting vegetarian options, starters, desserts, varied side dishes and a tempting range of canapes to whet your appetite. We are a great option for weddings, corporate events and family celebrations as well as large outdoor public events and to us it makes no difference where we are cooking or how many people we are feeding. Our menus may vary greatly, but our catering and service standards always remain at the highest level. We always prepare all of our menus from scratch at your venue, no matter how complex, utilising the freshest locally sourced ingredients available and we are able to adapt to any environment with ease.
If you want to make the most of the historical charm Salisbury has to offer and enjoy some great food at the same time, Hog Roast Salisbury are the catering company you have been looking for.