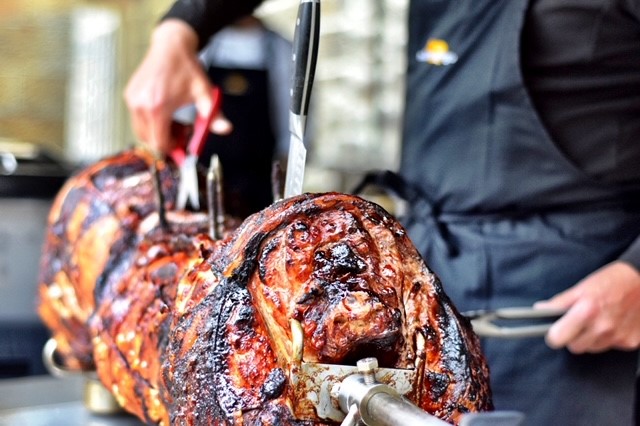 Shaftesbury is a town with a very creative feel and a proud sense of its own heritage. It contains the ruins of an ancient Benedictine Abbey and has been a market town of centuries, with thriving Farmers markets and book fairs taking place on a regular basis. It also has an abundance of independent shops selling local produce, an annual Snowdrop Festival and a quaint museum in a restored cottage, which retells the history of life in Shaftesbury through its collection of artefacts and exhibits.
Here at Hog Roast Shaftesbury we are also very proud of our heritage and the way we have mastered and modified the ancient art of hog roasting, by preparing our food with the most advanced equipment available and devising contemporary menus that are suitable for all diets and great for any special occasion.
Great Food For All Occasions In Shaftesbury
We know the people of Shaftesbury love their locally sourced, high quality ingredients, which is why the Hog Roast Shaftesbury team are committed to utilising only the best local fare in all of our dishes. From our ethically-reared meat to our organic fruit and vegetables, we never compromise on the quality or origin of our fantastic ingredients.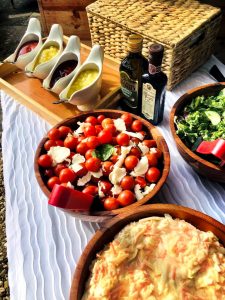 The freshness and quality continue in our preparation methods, as we always make everything from scratch on the day at your venue and spend several hours slowly-roasting the meat and diligently preparing the rest of your menu, all ready to be served exactly when you want it to be.
We can provide everything from succulent hog roast sandwiches to feed the hungry patrons of a local market or festival to corporate buffets and complex 3-course wedding menus. Our menus are designed to appeal to all tastes and budgets and there is an extensive choice of side orders, canapés, starters, desserts and mains options in all of our menu packages. We also cater for special dietary requirements and offer a tempting range of vegetarian dishes and gluten-free options. If any of our menus need to be specially adapted for someone's dietary needs, all you have to do is let us know and we will take care of the rest.
The Hog Roast Shaftesbury team have the flexibility, commitment to quality and expertise to provide the ideal catering solutions for any event in our historic town.