Hog Roast Warminster is often asked to cater all kinds of different events and parties, including birthdays, weddings and corporate functions, as well as festivals, garden fetes, school fairs and much more. Whatever you're organising, regardless of the number of guests you'll be inviting, the location or formality, we have something for everyone, with varying menus to suit different palates, appetites and even special diets if needed. Carnivores can choose from scrumptious hog roasts, spit-roasted meats, barbecued or marinated meats, while vegetarians, vegans and those on plant-based diets can have a dish of their own specially made fresh on the day by one of our talented chefs, and gluten-free guests can even enjoy our pigs in buns if they so desire, with suitable bread rolls that we can bring along, as long as we have advance notice.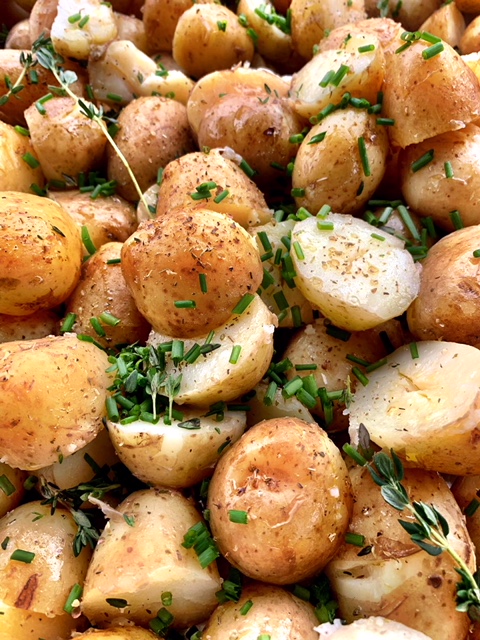 For a bingo event that Petra was planning, she asked Hog Roast Warminster to help her devise a menu that would suit everyone, and with most of the guests needing a delicious meaty dish, she decided on those famous pigs in buns of ours to be the main attraction. The vegetarian guests could enjoy our veggie skewers, where we grill chunks of halloumi, mushrooms, tomatoes, courgette, red onion and mixed peppers, and serve together with pitta and Tzatziki, while everyone invited could also feast on sides of jacket spuds and coleslaw, if they had room.
On the day of Petra's event, our Hog Roast Warminster chef and catering assistants arrived at the venue several hours before service, in order to prepare the hog and then set it cooking for ages. You can't rush a hog roast, and it needs to slowly sizzle away so that it cooks perfectly both inside and out before we carve off the crackling and meat intro trays.
Later in the day, our team freshly prepared the coleslaw and the ingredients for the skewers, and added plenty of potatoes to the inside of the hog roast machine, and by the time the hog was resting, we had also sliced the bread rolls and dished up the apple sauce and stuffing for the pigs in buns. Once all the guests had arrived, we had a great feast ready to serve and they couldn't wait to dig in.