The Best Hog Roasts in Glastonbury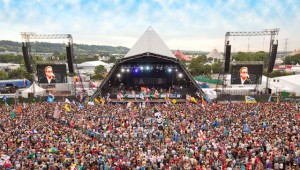 I have been a caterer for a number of years now and it didn't take me long to realise that hog roast catering was gaining in popularity.  Always trying to stay one step ahead of trends in order to keep my business fresh. The town of Glastonbury is very old indeed, and this particular event was a street fair in celebration of the summer solstice.
Glastonbury has a long and fascinating history which is full of legends of King Arthur and his beloved Guinevere.  Joseph of Arimithea, as well as many Kings of England, feature heavily in its past as well.  Glastonbury Abbey, the wealthiest monastery in England and the most influential, was closed down during King Henry VIII's separation of the Church of England and the Catholic Church during his reign.  He even went so far as to have two monks drawn and quartered for not complying with his belief that he was, indeed, the head of the Church of England.
Glastonbury, of course, holds a music festival, usually in mud, every year, and it is home to the Glastonbury Tor, an ancient man-made hill which is understood to have a spiritual sacredness.  In fact, it is said to be the home of the King of Fairies and many people have developed deep shifts in their consciousness simply by climbing the Tor.
Leaders in Our Field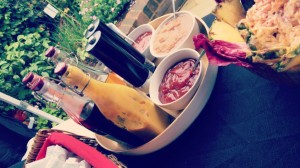 But this particular day, I was merely in Glastonbury to serve up a hog roast to many fine folk and to enjoy some rare summer sun.  I chose to bring along an 85 kilo hog to spit roast on my Hogmaster machine.  This machine is an amazing work of art which makes cooking meats and vegetables very easy.  I arrived early, as I normally do, in order to begin the long, slow process of creating a succulent roast.  A fair way into the roasting process, I also threw in a whole load of potatoes in the oven to roast.
About the time the meat begins to roast, the smell moves its way around the area, tempting people to have a peek at what we're up to.  People are very interested in the idea of hog roasting and it can easily be done on both a large and small scale.  It just depends on what you want because there are machines for every size event.
The weather held out with sun and some clouds and wind, but nothing we couldn't handle.  We served several hundred people and there was nothing leftover when we were finished.