A sponsored walk had been organised to raise money for different charities in Glastonbury and the walk was over 26 miles and a route had been set out for the participants to follow. Mountain rescue came along for support and help for anyone who may need them. The walk took place every year and as people registered to do the walk they were given a sponsor form to get as many sponsors as possible. The chosen charity this year was for a local hospices that cared for cancer patients in Glastonbury.
The organisers decided to hire a hog roast machine from us at Hog Roast Glastonbury so the walkers could have a sandwich and refuel when they had finished the walk. Our most popular machine the Hogmaster was the one we hired out to them. The convenience and size of this machine is perfect for any occasion or party and best of all it's so easy to use you can't go wrong! We always give full training on how to use our machines for those who require it as health and safety is a big concern to us. We never leave out machine with a customer unless they are totally happy and confident on how to use the machine. All our machines are run on gas and we provide the bottled gas along with the machine.
At Hog Roast Glastonbury we pride ourselves on how tasty our food is. We prepare everything fresh on the day of an event we are hired for. We also use our secret recipes to add extra flavour to our meats which are farmed locally. The farmers that we at Hog Roast Glastonbury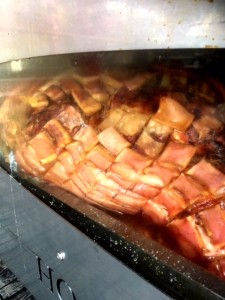 use only feed their animals to the very best standards. Which is why our meats are so tasty and succulent. Every care goes into every stage of an event we are hired for.
When we hire out our machines we always offer the service of being at the end of a telephone if needed. Since we train to a very high standard and make sure the clients are happy before we let them go away with a machine it's very rare that anyone needs to phone but always gives them that bit of extra security knowing that we are always there for support.