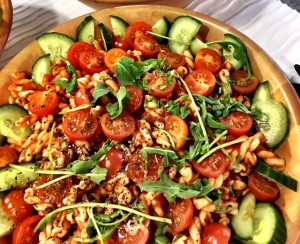 Jack used to like taking Doris to the local dog track as they both liked to have a little flutter on the races. Jack used to be a trainer in his younger days and won many a race at the dog track in Mendip. Doris was a ticket girl in those days taking the gate prices from people and that's how they both met so once a month they still went to the races on a Thursday evening.
It was Jack's 85th birthday and as he was well known at the race track the organisers decided to throw Jack a surprise birthday party with Doris's blessing of course. Doris was in charge of inviting family while the rest of the organisation was done by the race track themselves. Dog trainers past and present were invited along with anybody Jack had been involved with in the past. It was starting to show that Jack was a very popular man so what probably started as quite a small party turned out to be a large one with approximately 180 people plus being invited.
As the location and the premises were taken care of all that was needed to organise was the food side of things. Drinks weren't a problem as there was a bar in the function room. As the invitation list seemed to get bigger as the days went on the catering side of things became a problem for the party organisers. This was until we at Hog Roast Mendip stepped in and said we would take care of everything. You could see the relief lift of the faces as they knew a professional catering company could deal with a celebration like this very easily. A buffet of pasta salad, homemade coleslaw, a fresh green salad, new potatoes in herby butter, were a few of the side dishes we prepared fresh for the occasion. As an alternative to the traditional buffet sandwiches that people expect we thought hot spit roast beef sandwich with onion gravy would make a lovely change along with chicken wraps with sage & onion stuffing and homemade applesauce.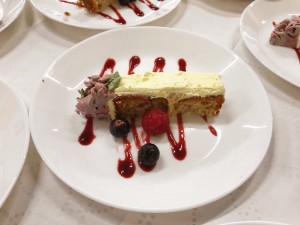 For the desert side of things a homemade lemon cheesecake was chosen to sit alongside the birthday cake which the organisers had made. We would then cut the cake after the traditional birthday song and blowing out of the candles and plate it up along with fresh fruit and cream. The party and the buffet were a huge success with everyone enjoying themselves and reminiscing. We at Hog Roast Mendip always clear away any remaining rubbish and discreetly remove it before we leave giving party goers less to worry about.