With many years of experience and training, our Hog Roast Porlock professionals are more than qualified to provide top-notch catering to the masses but we also pride ourselves on our first-rate service too. Regardless of the kind of party or event that we're catering, whether it's a posh wedding reception at a luxury hotel with several hundred guests or a small family gathering in your backyard, we always strive to exceed our customers' expectations, and we always go the extra mile irrespective of the formality of the occasion or the number of guests invited.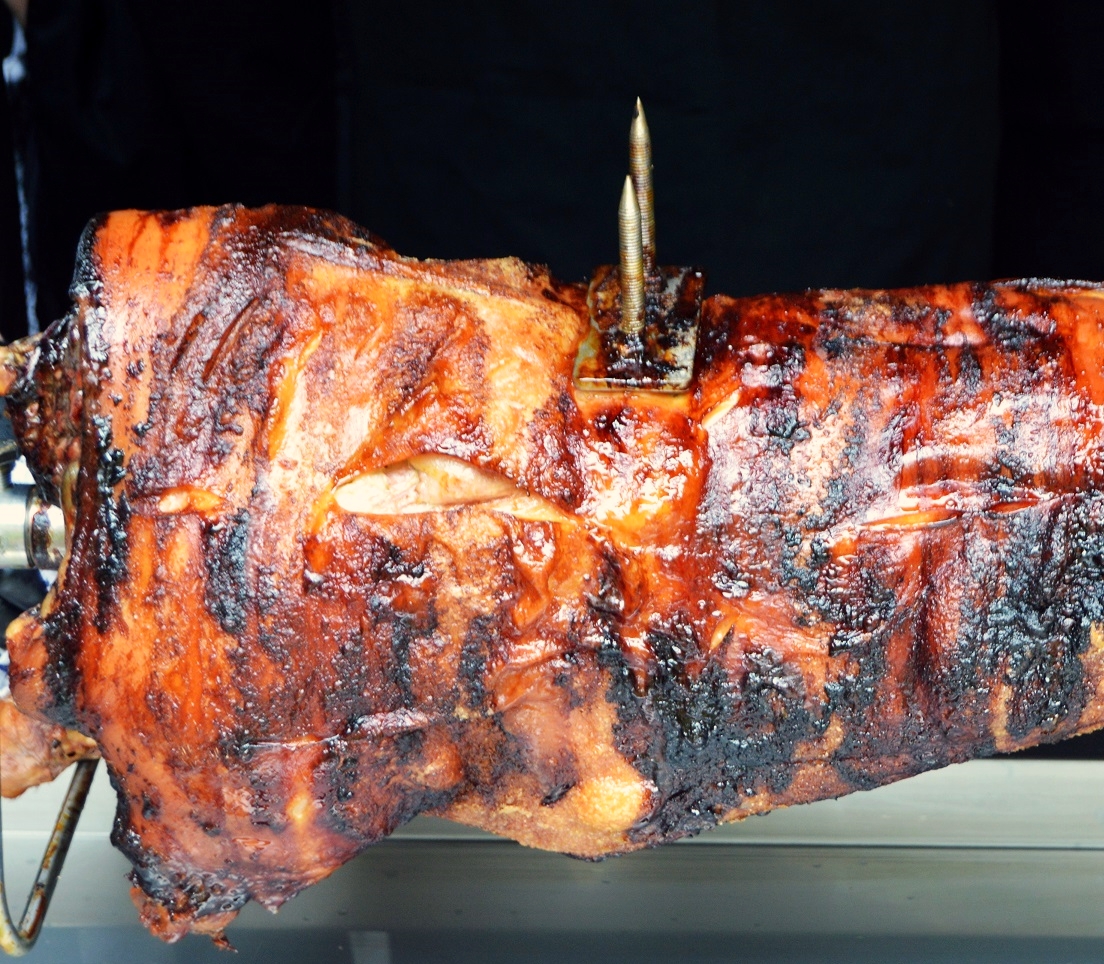 You may be surprised to find that Hog Roast Porlock is easy on your pocket too but you may be more surprised to find out the extent of our catering possibilities. We offer many alternative mains that not only include other meats (such as spit-roast turkey, chicken, lamb or beef or marinated pork, lamb, turkey, chicken or beef) but also cover special diets too, so you'll see vegetarian options, like our hugely popular veggie skewers and Spanish quiche. Plus if you are inviting guests on other diets, there's no need to worry, as our chef will make a tasty suitable dish fresh on the day, as long as we have advanced notice so that we can be fully prepared.
In case you are thinking of giving your guests additional food, such as a starter, dessert, sides or canapés, we also have an array of choices on offer, both hot and cold. When one of our new customers contacted us recently to ask us about catering his business function, he had been recommended to try our famous pigs in buns, where we cram freshly-cooked, tender, hot pork and crispy crackling inside bread rolls and wraps and top with our own-recipe stuffing and apple sauce. However, he also wanted us to make our homemade coleslaw and mac and cheese and a tomato and mozzarella salad, so that everyone would have more than enough to eat.
On Thursday afternoon, our Hog Roast Porlock team cooked up a storm with a feast fit for a king and once we had freshly-prepared the salad, cooked our scrumptious mac and cheese and perfected our amazing hog roast, it was time to carve away and feed the hungry hordes.