Our latest event at Hog Roast Radstock, saw the team providing an exquisite selection of cuisine for an elegant dinner party that a group of friends were using as way to celebrate their reunion after years apart. We were first contacted by Niamh, a young theatre actor. She had recently got back in touch with friends from her old theatre school, and invited them to her home for dinner. However when she realised that she'd be too busy cooking to spend any real time with the friends she'd missed for all these years, she decided to hire the team at Hog Roast Radstock to step in and take control.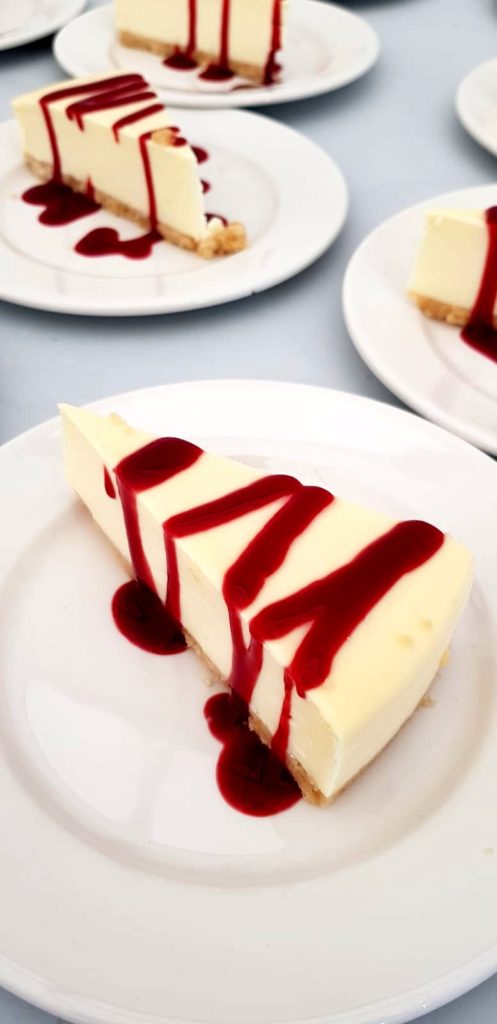 We spoke with Niamh beforehand to devise a menu that would suit her needs, and when the big day arrived, we were on site a good eight hours prior to the serve time so we could get everything ready. Our chefs set to work butchering the meats and placing them on the spit for roasting whilst our catering assistants set the table and laid out elegant table displays. There was a large and varied menu on offer tonight, that included everything from canapes to desserts. No expense spared for this lavish affair!
As guests began to arrive, our catering assistants and waiting staff were ready and waiting with a selection of canapes, which included but were not limited to: the Dim Sum selection of Chinese appetisers and Peking Duck Wraps; Halloumi Kebabs skewered with caramelised onion; and the Chicken Satay with Peanut dip. We shortly headed onto the main which was spit roasted pig with apple sauce, stuffing and crispy crackling, served in accompaniment of a seasonal veg medley and roasted new potatoes. A delicious combination.
Niamh was able to enjoy her lovely dinner party reunion with friends instead of fretting about the cooking, and even admitted that the food we'd prepared was much nicer than anything she could have come up with. She enjoyed her desserts of the creamy Cheesecake with her friends, as the team from Hog Roast Radstock tidied away their mess discreetly and disposed of any waste offsite.