Now, unless you have been living under a rock for the last few weeks you will most likely have heard some of the hype about a certain television show returning for its final season, Game of Thrones. Admittedly many of us here at Hog Roast Minehead are big fans and so when we were contacted by Simon to come and provide the catering for a season premiere viewing party he was hosting, we couldn't refuse!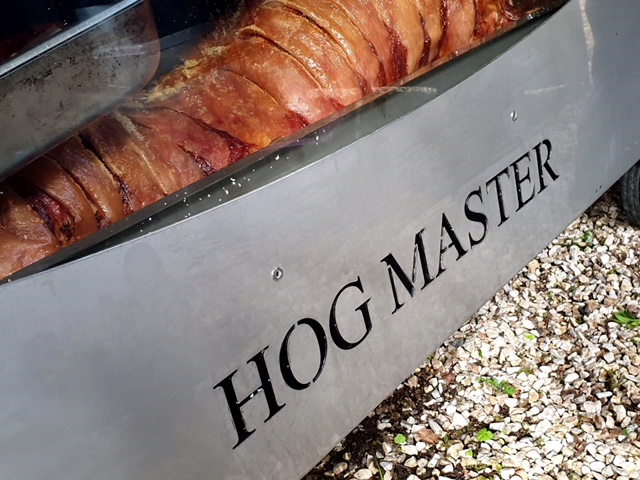 For those who don't know Game of Thrones is a hit fantasy TV show filled with kings, queens and not to mention the dragons! In keeping with the medieval/fantasy theme Simon had asked Hog Roast Minehead to come and provide a spit roasted hog for him and his friends whilst they watched the episode. What Simon failed to mention was that the party was actually fancy dress and so we found ourselves serving characters from the show which was a brilliant touch.
Now, when we roast a hog whole it can take up to ten hours depending on the size of the hog and so we arrived at Simon's home mid-morning to give ourselves plenty of time to prepare for the party later on. As always, our head chef took the time to skilfully score the skin of the hog and applied lots of salt to allow the skin to crisp up deliciously into crackling. In addition to the hog itself our medieval feast would be including accompaniments of roasted seasonal vegetables and fluffy roasted potatoes. We saw that Simon had really gone the whole hog by decorating his home with banners relating to different characters and had commissioned a local baker to create an 'Iron Throne' cake which looked fantastic.
As the guests settled down to watch the premiere we began to carve up the hog and serve.
In the show, you might see dragons roasting a couple of pigs or sheep, but we think Hog Roast Minehead can roast a hog just as well and Simons guests seemed to agree as the food was devoured before the episode ended!