Hog Roast Congresbury can help ease your apprehension if you're thinking about hiring a machine to cook your own hog or spit roast. If you've never done so before, you may be wondering what it all entails, if you have to try and figure out the equipment all by yourself, where you might source a pig, and so on. We make everything easy for you. We have decades of experience in the art of hog and spit roasting, and when we cook ourselves, it's with those same machines that we rent out to customers, and you may be surprised to find out that we actually hand-build them ourselves in our northwest factory. These top-of-the-range hog roast machines ensure perfectly-cooked meat, each and every time, and with our knowledge and experience, you'll be a pro in no time.
After calling Hog Roast Congresbury to enquire about hiring one of our machines to roast a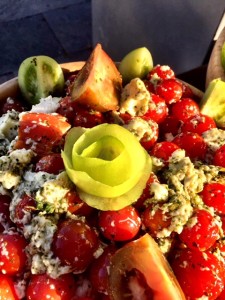 hog at a village fete recently, Jean-Paul was surprised to hear that our machines make the process much easier than you might think. Once you have prepared your meat, you simply set the temperature, turn it on, and then watch over it as it cooks evenly, inside and out, to perfection. Despite this, when we drop off a machine to a customer, we go through the ins and outs of the machine so that you're comfortable with it, and we can let you know all about what else you can cook with one, too. That's another surprising thing about our hog roast machines – they act like conventional ovens, so you can cook pretty much anything you can think of inside, including vegetables, potatoes, and even pizza!
As a Hog Roast Congresbury chef, I delivered one of our trusty machines to Jean-Paul a few days ago, together with a hog to feed around 100 people, and we chatted away about our fantastic equipment and what it's capable of, before leaving him to cook his first ever hog for the guests at the local fete. Delivery and collection are included in the price, and when I went to pick it up the following day, we heard all about the gorgeous hog that went down a storm at the village fete.