This time of year is filled with lots of farewells within the family unit. Many households have to say goodbye to their young adults as they leave the nest to go to university. Although things have been different this year, they are slowly now returning to normal and Fresher's Week will soon be underway for many.
Hog Roast Corfe's latest event was a goodbye and good luck party to the client's child, who was leaving home for the first time to become a full-time university student. The family wanted a nice buffet for them and 15 of their friends to enjoy, so that they could say a fond goodbye to the new university student.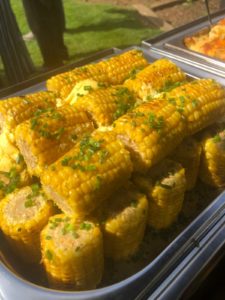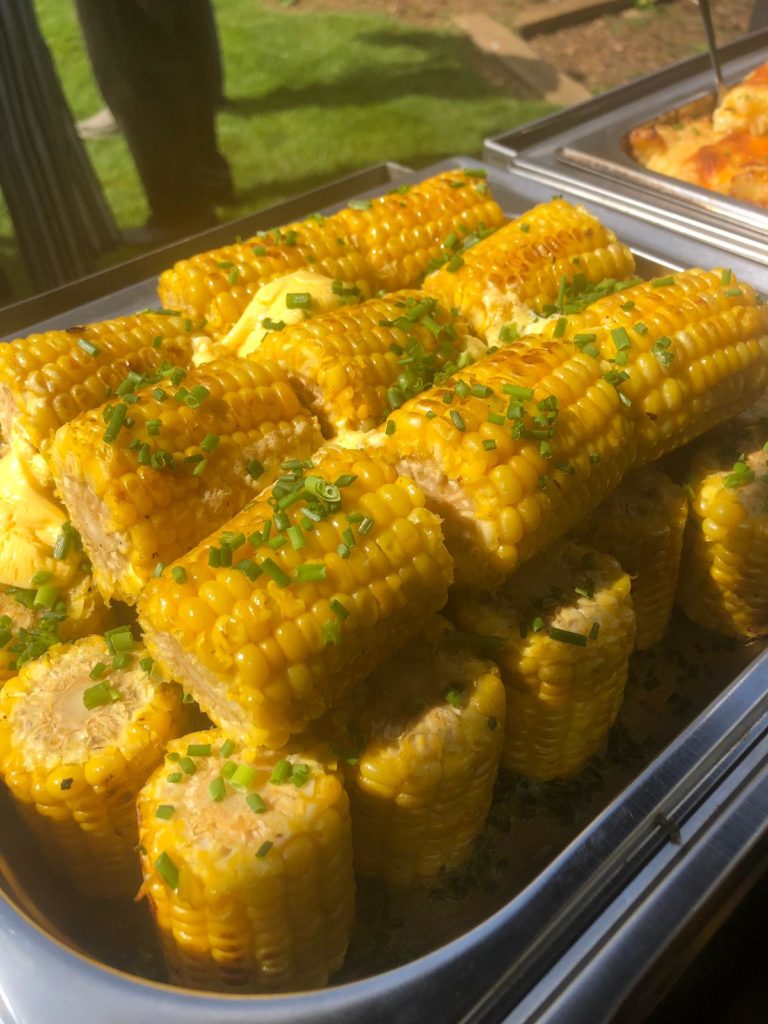 The clients wanted the party to be fun, but obviously heartfelt, as such they chose a menu that was fun but that was full of flavours that they loved. Included on the buffet menu was: BBQ Pork Butt, Texan 24 Hour Beef Brisket and Cajun Spiced Whole Roast Chickens. However, if these didn't meet the guest's tastes, there was also a vegetarian alternative of grilled vegetable wraps that was served with a special Tzatziki sauce. Also on offer at the buffet was the All-American Classic Mac &Cheese, as well as juicy corn cobettes, a fresh seasonal green leaf salad and delicious sweet potato wedges. The whole buffet was served with a basket of accompanying soft rolls and wraps for all the guests to enjoy.
As part of the catering package that the clients selected the Hog Roast Corfe team provided the use of crockery and cutlery for the event, the clients selected to use the team's wooden bamboo crockery and cutlery. These piece of crockery and cutlery were delivered to the private home venue by the Catering Manager and taken away when the Chef left at the end of the buffet. Alongside this, all rubbish made from the catering of the event was disposed of by the team after the event.
It was a bittersweet party for the gathered family and friends, but the buffet was a perfect way for them to say a fond farewell to their child who was going away to university.