They might make it seem like a breeze in the movies, but in real life, planning a wedding isn't without its hard work. Before the big day, couples must tackle a long list of tasks, and while some of them, like picking out flower arrangements and table decorations to match the theme are of low-risk and a lot of fun, others aren't so stress-free! After securing the right venue, arranging (and then re-arranging) the seating chart, finding the dress and hiring a photographer, there's just one more important thing left to sort out: the catering.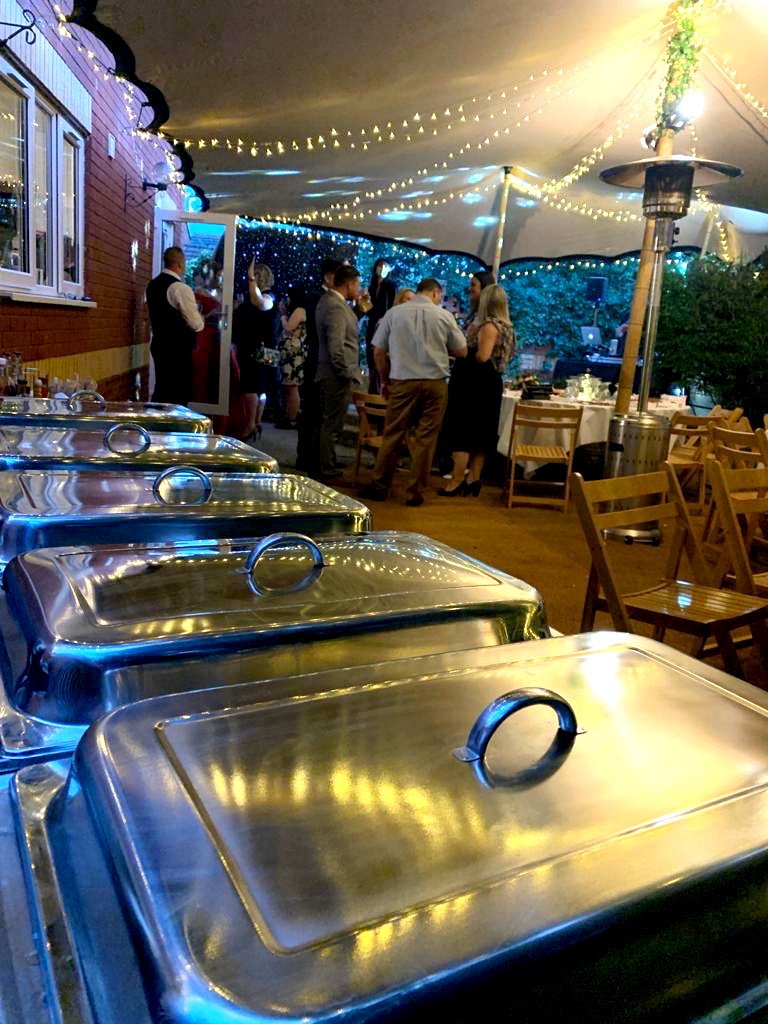 If you ask Hog Roast Trull, besides the bride and groom, the food is, arguably, what completes a wedding. But, your online journeys have likely unsurfaced an entire collection of unsavoury tales from those unfortunate couples whose dream feasts turned out to be a bit of a nightmare thanks to shoddy caterers. One thing's for sure though, you'll never have that problem with us!
Here at Hog Roast Trull, we pride ourselves on going above and beyond to ensure our clients have the best day ever! With a huge selection of catering packages on offer and the freedom to customise each and every menu, no two days are the same for our team who have spent years honing their skills.
Last weekend, Hog Roast Trull had been hired by Jemima to cook and serve our southern slow roast menu at a wedding reception that was held in the client's back garden. Unsurprisingly, we've been doing a lot of these type of events recently, but we've still been striving to make each one feel unique.
This time around, the food was to be served at 8 pm, so our catering manager, Alistair made sure to arrive at the venue well in advance. Right away, the team got straight to work on preparing the spread of BBQ pork butt, cajun spiced whole roast chickens and spiced lamb with an array of drool-inducing sides, each one labelled with chalk name cards. Jemima was so pleased with the final result, and the guests could barely contain their excitement as they queued up to get their fill!