Hog Roast Glastonbury have just had some great feedback from activity centre manager Rob, who recently hired one of our awesome Hogmaster machines for an event! Rob and his team regularly host school groups and introduce to a range of action packed outdoor activities, develop their team building skills and give them a lot of healthy exercise in the process!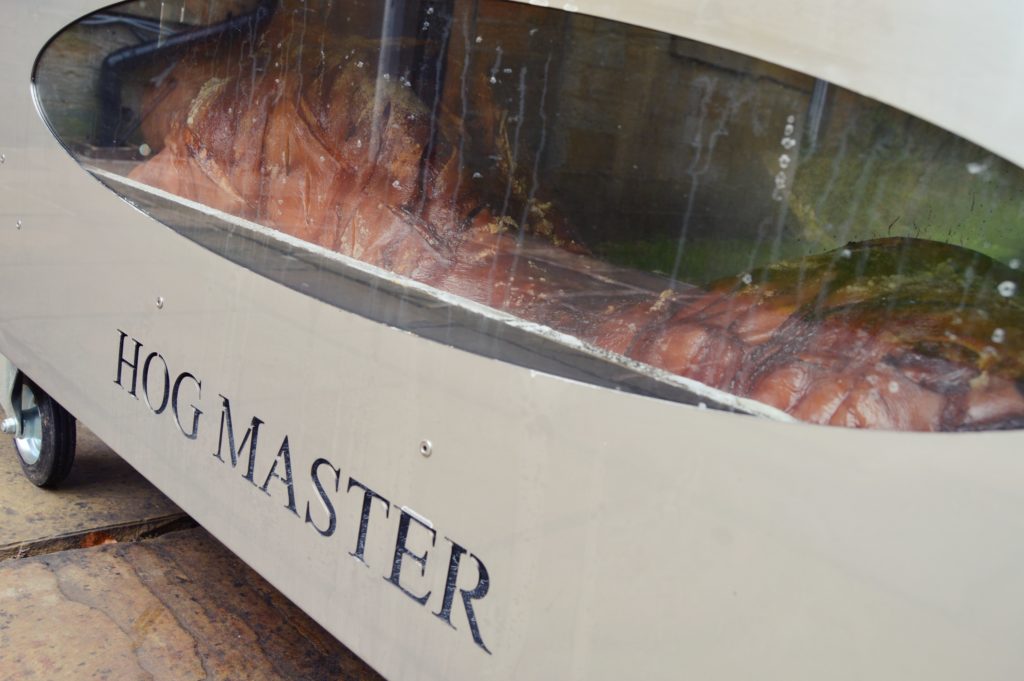 Rob always throws lunch in as part of the package, but he told us that lately he had been on the lookout for something a bit more exciting that would also be a great option for a sociable outdoor meal, without being too costly or labour intensive. A member of Rob's staff suggested a hog roast and he got in touch with us here at Hog Roast Glastonbury for more information. One of our friendly and knowledgeable team listened to Rob's requirements and recommended the Hogmaster immediately. As soon as Rob heard how easy it was to use, not to mention how cost effective, he was on board straight away!
When we delivered our impressive piece of equipment to his centre, he couldn't wait to get started! With 50 hungry school pupils and 10 adults to feed, Rob wasted no time in getting his hearty pork on the go and he told us we certainly weren't joking when we said how easy it was to use! He was also very impressed with how much pork it could cook in one go, and he said apart from the tender, great tasting meat, the best thing of all was how much of a sociable centrepiece the majestic Hogmaster was. Rob loved how everyone gathered around to watch the meat in the final stages of the cooking process, which was possible because of the heat proof glass panel at the front. Apparently, the adults and children alike couldn't get enough of the pork, and Rob thought it was the perfect piece of cooking equipment for outdoor dining! He was very glad he had decided to hire the Hogmaster from us and here at Hog Roast Glastonbury we're just as glad that it proved to be such a roaring success for his event!