Fancy dress parties are fun for people of all ages, especially when the event includes great entertainment and delicious catering. At Hog Roast Williton, we can take care of the menu, with one of our delicious buffet-style catering packages. Here is what you can expect when you book in with our team today…
This September, Hog Roast Williton has been hired to cater for Alan's fancy dress party, which is being hosted as an end-of-summer celebration at his home. For the party, Alan has invited 60 friends, family members, and neighbours, with everyone needing to wear a costume to be allowed to join in the fun. Alan is also setting up a sound system and has plenty of fun games planned to make sure that the evening is a success. For the menu, Hog Roast Williton has been hired to serve a Gourmet BBQ for the occasion, since this menu has plenty of dishes to choose from and is perfect for enjoying on a summer evening.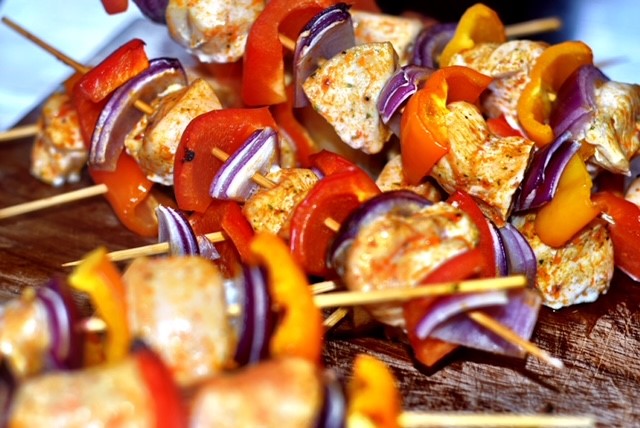 On the day of the party, the Hog Roast Williton team arrived at the venue in the afternoon to prepare for the 8:00pm serving time. We began by barbequing the main dishes, which included succulent sausages, veggie sausages, juicy beef burgers, halloumi and vegetable skewers, marinated chicken kebabs, and BBQ spareribs. These dishes were served in fresh bread rolls, with gluten-free rolls also on offer. For the selection of sides, we will be providing homemade chips, sweet potato fries, mac and cheese, corn cobettes, a green leaf salad, and gourmet coleslaw. This menu has plenty of dishes to choose from and is bound to have something for everyone to enjoy, with more than enough for seconds!
Are you in need of a caterer for an upcoming private party? If so, look no further than Hog Roast Williton. To get booked in, simply let us know your party size, date, and location and we can do the rest. We hope to hear from you soon!