Fostering a sense of community and camaraderie among employees is essential for businesses. And for leading accountancy firm Bishop Fleming, this extends to their annual on boarding event, a cherished tradition where new interns are welcomed into the company's fold.
It's not just about introducing fresh faces; it's about building connections and creating a warm, inclusive atmosphere from day one. And for the second year in a row, Hog Roast Bristol had the privilege of being part of this special occasion.
Hannah, the event coordinator, reached out to us again to ensure that this year's on boarding event would be just as memorable as the last. Our highly-skilled catering manager, Alistair, stepped up to the plate (quite literally!) and delivered a feast that left a lasting impression on everyone present.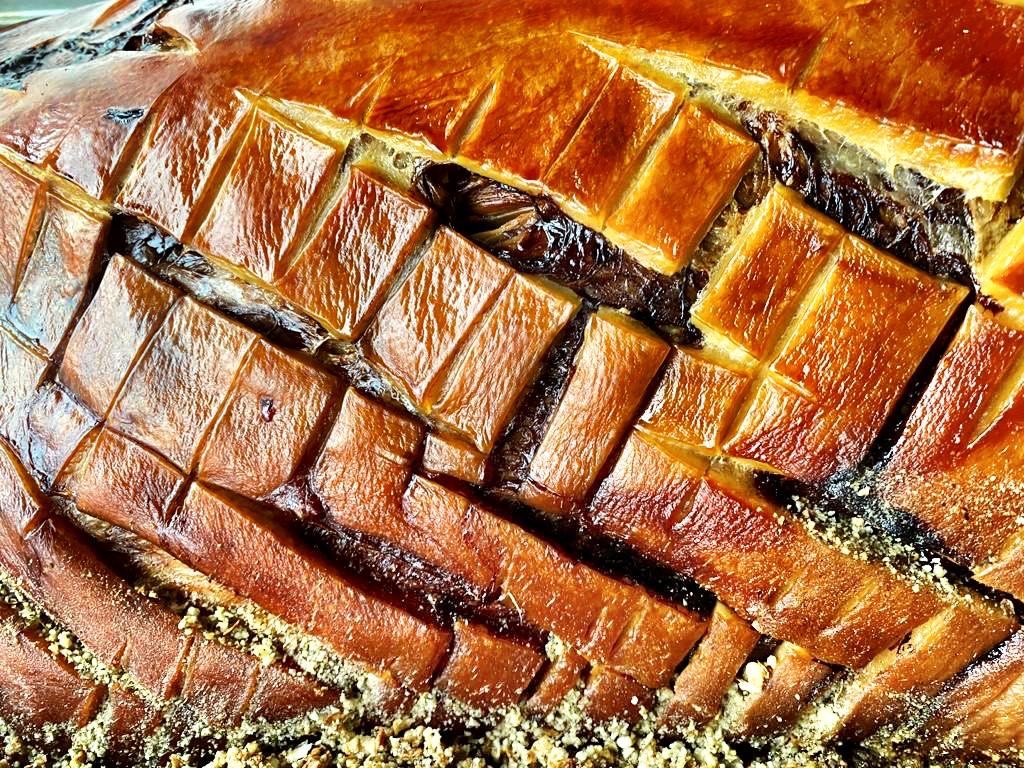 Hog Roast Bristol's hog roast, is a real crowd-pleaser,  and was unsurprisingly the star of the show. Boasting a sumptuous and succulent meaty feast comprising irresistible pork and marinated chicken skewers, it was perfect for bringing the guests together. The sizzling dishes were accompanied by a medley of side salads and coleslaw, adding freshness and variety to the meal. Mixed sweet potato and regular fries provided a satisfying crunch to balance the flavours.
But that's not all; in keeping with today's diverse dietary preferences, our menu also featured vegan-friendly BBQ pulled jackfruit rolls with a smoky hickory flavour. It was a nod to inclusivity, ensuring that everyone could enjoy a mouth watering meal that catered to their tastes.
Environmental responsibility is a growing concern, and we know that Bishop Fleming has been working diligently to reduce its carbon footprint. That's why we made an eco-conscious choice by serving the feast on wooden bamboo crockery. This sustainable option not only aligns with the company's commitment to environmental sustainability but it also added a rustic and charming touch to the event.
As the Bishop Fleming team dined together, laughter and conversation filled the air, breaking the ice and creating lasting bonds among interns and seasoned professionals, alike.
We at Hog Roast Bristol were honoured to be part of this event for the second year running, and we look forward to more opportunities to serve and celebrate with Bishop Fleming in the future!