Our dedicated Hog Roast Fivehead professionals spent many years perfecting our signature dish – the good old traditional hog roast – using our own trusty hog roast machines in order to do so. If you fancy having a go yourself at making this kind of food, our equipment is available for hire and is so easy to use that you'll wonder why you didn't try sooner to make your own mouthwatering centrepiece.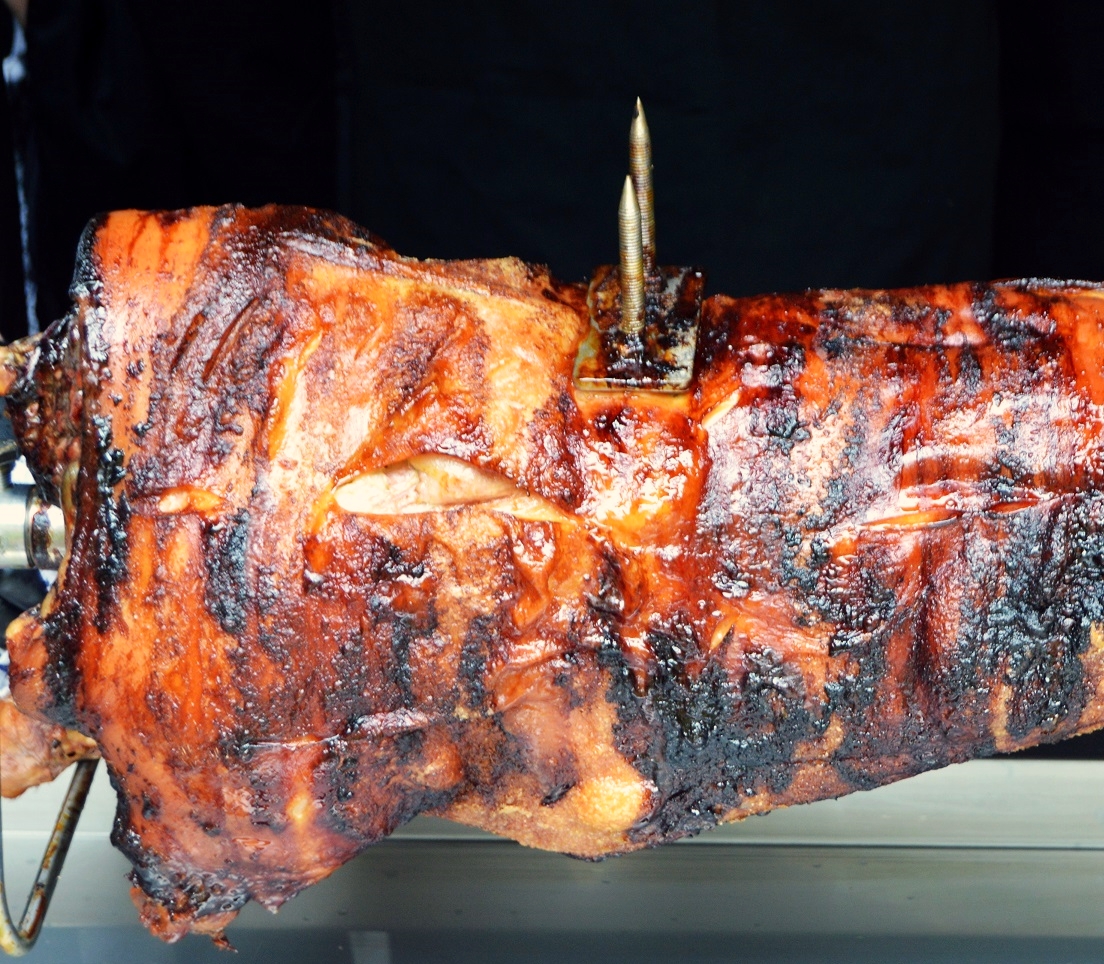 We also prepare, cook and serve our delicious hog roasts to customers far and wide, of course, and regardless of the type of party or event that you may be organising, our food is highly suitable. You may be surprised to find out that we don't only provide hog roast catering, but we've always known that people often want or need alternative options or multiple courses, so take a look at our extensive Hog Roast Fivehead menus and we're sure you'll be able to create the perfect one of your own. We may already have exactly what you need with just one of our mains or standalone menus, however, like spit-roast turkey, lamb, beef or chicken, barbecued burgers and sausages, or our Southern Slow Roast or Loaded Fries.
Our experts can also ensure that any guests with dietary requirements are catered for, so let us know your needs when you book our services, and everyone you invite will be able to enjoy our scrumptious dishes. For a bigger menu, you can mix and match starters, sides, desserts and even canapés – your wish is always our command!
Hog Roast Fivehead was recently asked to cater a corporate function with several options, including two starters, two mains and two desserts, to feed both carnivores and vegetarians. On the day, our team set up our equipment bright and early in the morning and chef got to work preparing a hog to be roasted and made into pigs in buns. Later in the day, we freshly prepared veggie skewers, Parma ham, tomato soup to be enjoyed together with crusty bread rolls and two yummy puddings of profiteroles and cheesecake, and this great feast was devoured in no time at all.