You might be stuck inside, but that's no reason not to celebrate your birthday – and have a good, no a great, time doing it too! In fact, if you asked for our opinion on the matter, we'd tell you that now, more than ever before, it's important to make a point of honouring even the simplest of enjoyments that life has to offer. And, as we all know, there's no better time to treat yourself, than on the anniversary of the very day you were born.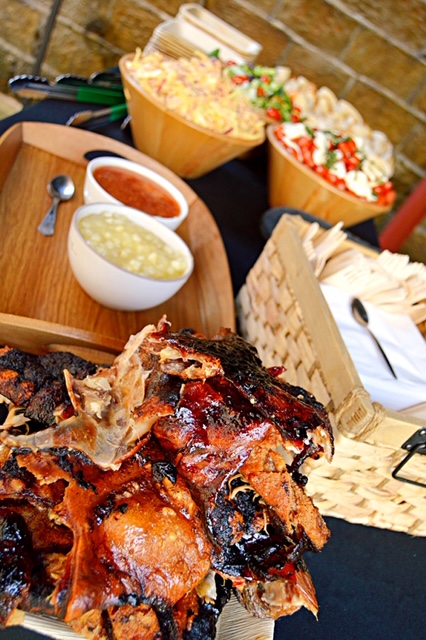 So, with that in mind, why not call Hog Roast Blagdon Hill today and discuss an order for one of our increasingly-popular and equally exciting Gourmet Deliveries?
Offering you the chance to enjoy one of our brilliant hog roast menus from the cosy confines of your home, this innovative service has been a real game-changer for many people throughout the pandemic, by allowing them the chance to make the most of life's special moments. And now it's your turn to join the revolution!
At Hog Roast Blagdon Hill, we understand that finding a way to celebrate at home might not feel quite the same right now, especially if your extended family can't join in on the fun. But we think you'll find that in the meantime, the Gourmet Delivery Service provides a more than appealing substitute for those much-missed event styles.
Our team of expert caterers have years of events practice, and as passionate foodie's, first and foremost, quality is always our number one priority. What does this mean for you? To start with, straightforward service from our friendly and helpful catering staff, who's time-keeping skills are unmatched (no curtain-peeping necessary, our crew always arrive when you need us!) followed by an out-of-this-world feast of gorgeous foods, comprised of the freshest, organic produce from accredited local farms.
Hog Roast Blagdon Hill are incredibly proud of our new service, and all that it has to offer our new and returning clients. Plus, our team always loves to see the grins on their faces when a delivery is made! For yours to be the next drop off, we make, get in touch today!