If you guessed that our bookings have been through the roof recently with the stay at home order finally coming to an end, and therefore plenty of reason to celebrate, then you'd be right! In fact, in Somerset, our catering manager, Alistair has dedicated nearly all of his time recently to busily preparing for all of the events that Hog Roast Athelney has been asked to cater for later in the month.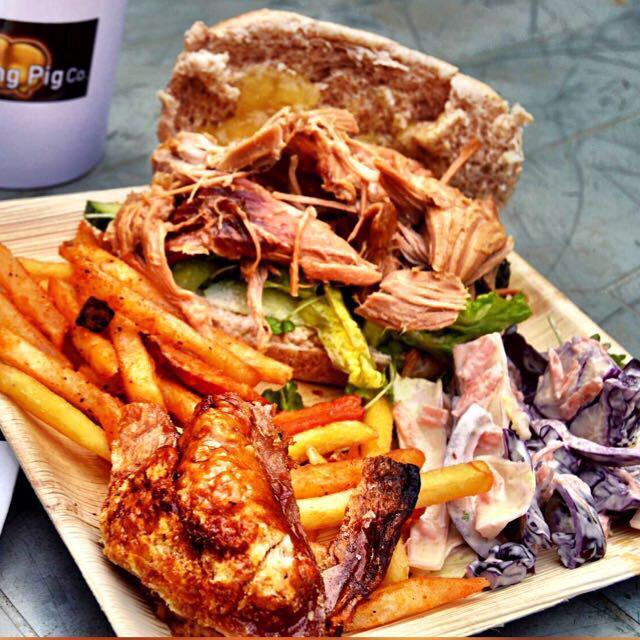 From the 29th of March onwards, it'll be back to business as usual for our crew, (well, almost) and we can barely contain our excitement for the big day! Spit-roasting pigs and putting a smile on people's faces is what we do best, and we're pleased to have had a warm response from customers and clients from all over who seem to have missed our fully catered for serves as much as we have.
With that, we've been approached by countless people in the past few weeks, all with the intention of hosting fun-filled celebrations, who asked that we serve our sublime hog roasts to their guests. Our team couldn't say yes fast enough!
One of our client's, Jennifer, with who we have a long history, had also approached Hog Roast Athelney during this time after having heard all about our newly introduced Alfresco menu, which she thought sounded perfect for her up-coming outdoor party. Alistair promptly walked her through the details of the feast, which is composed of several salad options and warm new potatoes, centred by our classic slow-roasted pig with perfectly crisp pork crackling, sage and onion stuffing, applesauce and wholemeal baps.
Jennifer loved the sound of the spread, which borrows elements from across our most popular menus; including an antipasti platter of prosciutto parma ham and salami with Italian cheeses, sundried tomatoes, olives and an artisan bread selection with various dressings. Completing the feast, the Alfresco menu also includes two options from our stunning list of desserts.
Alistair and the rest of the Hog Roast Athelney team can't wait to impress Jennifer and her family with another flawless execution of our signature spit-roasted pig this spring!