If you're thinking of hiring a hog roast machine so that you can cook your own hog or spit roast, a Hog Roast Blanford Forum hire is a wise decision to make. We make our own range of equipment in our Lancashire factory and they are top quality, stainless steel machines that we've perfected over many years. From smaller machines to industrial size, we have several in our range and they all have their own advantages, but they are all lightweight, easily manoeuvred and gas-powered, so they can be used anywhere.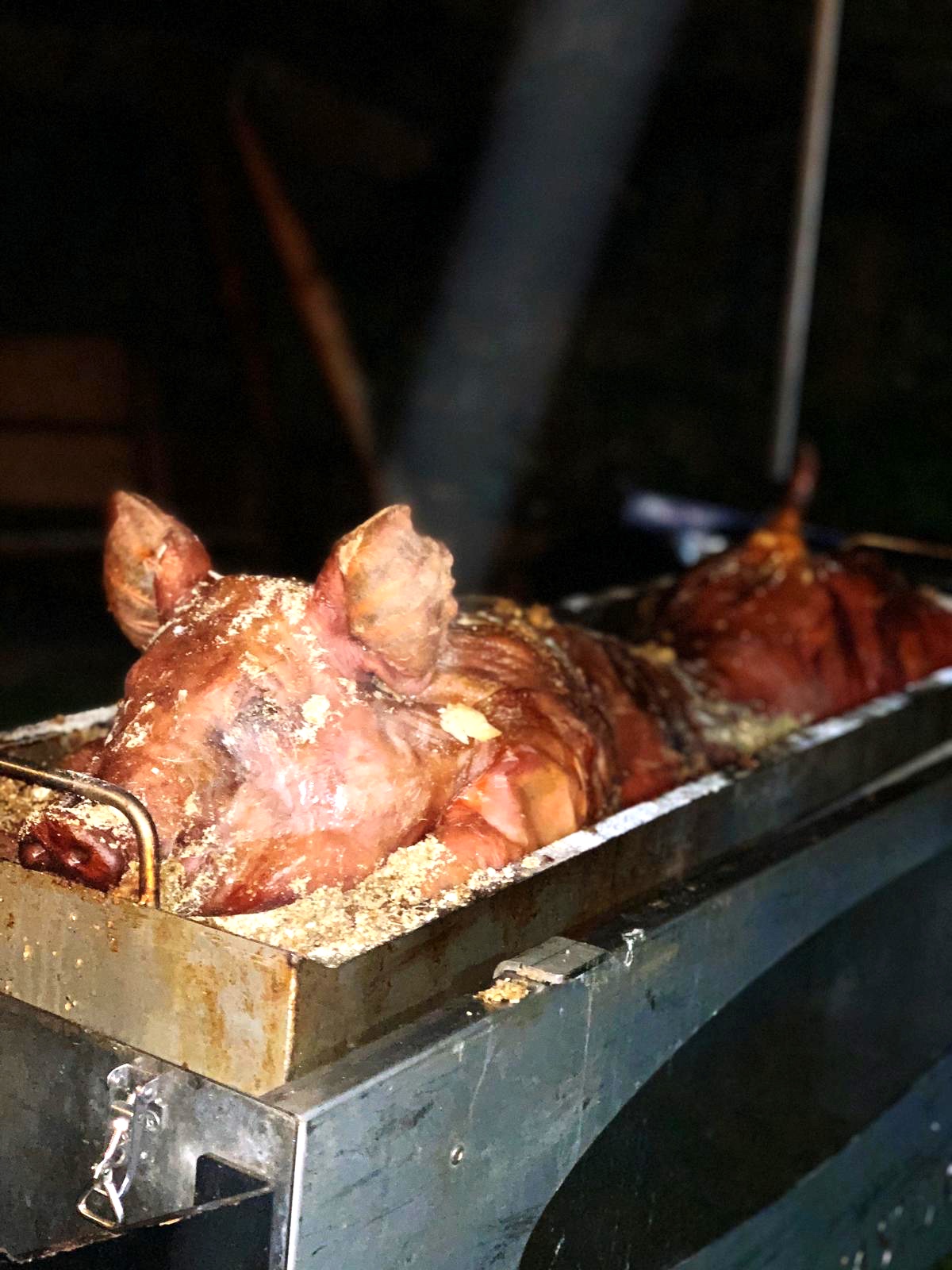 A rental with Hog Roast Blanford Forum automatically includes delivery and collection of the machine to and from the venue of your choice, as well as the expertise and knowledge of one of our chefs, as we walk you through exactly how to use our equipment before leaving you to it. Our machines are all really easy to use but we want you to be comfortable using one, so we also leave you with written instructions too.
A distinct advantage of our machines is that they were designed to work like conventional ovens, so whether you're a professional chef looking to hire one so you can cook for your own clients, just like Hog Roast Blanford Forum do, or if you're a domestic cook, thinking about cooking for friends and family, know that you can use our equipment to cook so much more than a hog or spit roast if needed. You could use one of our handy attachments to cook barbecued meat and other food if you prefer, or you could use the inside of the machine to cook all kinds, just like you would with your home oven. For instance, while your meat is sizzling away on top of the machine, the inside can simultaneously be cooking your potatoes and vegetables, meaning it can cook a whole meal in one go.
Danny hired one of our smaller machines over the weekend, with one of our chefs teaching him the basics and giving him tips on cooking his first-ever hog roast, and when we collected the machine, he was so happy with his perfectly-cooked pig that he booked a rental with us for next weekend too.