The weather outside might still be frightful, but that didn't stop Jennifer from organising an outdoor learning experience for the members of her community, where she aimed to inspire and educate the masses by encouraging them to learn more about their local greenspaces. With 150 people set to take part in the event, and a busy itinerary laid out in front of them, Jennifer was keen to find a hearty buffet to serve on the day, and by popular demand, she got in touch with Hog Roast Evershot who had just the thing to take her event to the next level!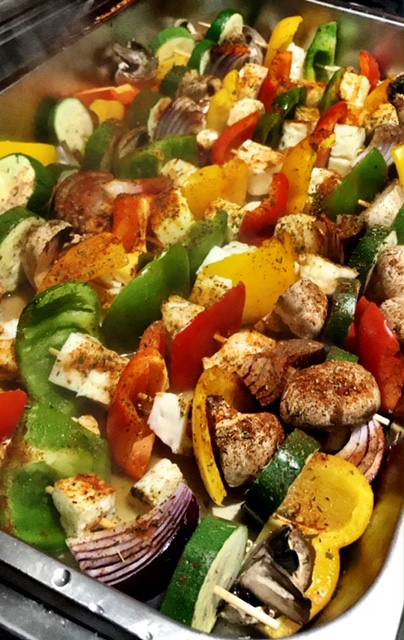 Upon hearing all about our classic hog roast menu from our accomplished catering manager who has many years of experience under his belt, Jennifer eagerly placed a booking with Hog Roast Evershot; and after finalising the details for the occasion, our lively catering crew immediately busied themselves with preparations for the irresistible feast. Like most clients who are new to using our services, Jennifer was left feeling both relieved and impressed by how simple our booking process had been, and with the catering in the reliable hands of our team, she couldn't wait to tell her guests all about what was in store for them.
Stepping into the wilderness last weekend, Hog Roast Evershot pitched the catering gazebo and got started on bringing our crowd-pleasing menu to life by rubbing the 50kg pig down with salt, evenly scoring it and leaving it to sizzle its way to golden perfection on a bed of our famous savoury stuffing. While Jennifer and her guess toured the forests learning about various species of plants and wildlife, the scents from the succulent meat began to fill the air. Taking advantage of the remaining few hours before the serving time, the catering crew laid out the gluten-free rolls and wraps, flavourful condiments, disposable crockery and cutlery before finally cooking up the meatless alternative.
After a long and adventurous afternoon, Jennifer and her guests were in desperate need of some good grub – and they weren't disappointed! With more than enough food to go around, no one was left hungry and even those taking part in Veganuary felt included thanks to our mouth-watering grilled veggie skewers!