The best way to upgrade your birthday party is by providing delicious catering for your guests to enjoy. the catering can be formal or informal, depending on the style of your event and the menu that you choose to serve. At Hog Roast Shepton Mallet, we have over 7 different menus to choose from, with something that is perfect for any event! Here is just one example of delicious party catering…
This October, Hog Roast Shepton Mallet were hired to provide catering for Leah's birthday party. Our catering manager Alistair was contacted by Freddie to discuss the needs for the event. The catering needed to be suitable for 50 guests, including dishes that were vegetarian and gluten-free. After discussing the options, we decided that our Classic Hog Roast menu would be the perfect choice.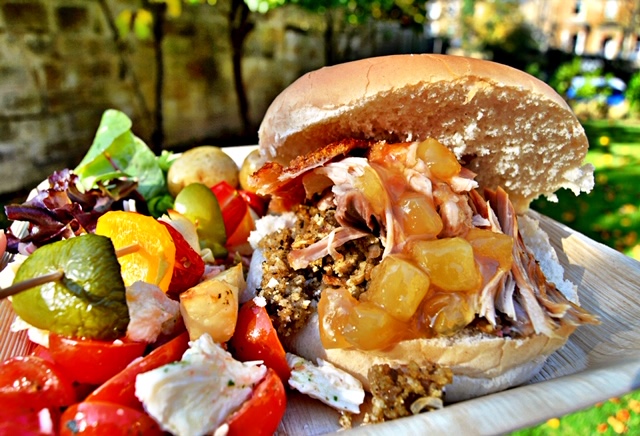 On the day of the party, we began by preparing the hog roast, ensuring that it was cooked to perfection and packed full of natural juices and flavours. The main dish was served with fresh bread rolls, including a gluten-free alternative, as well as sage and onion stuffing and homemade applesauce. For meat-free guests, we served vegetable and halloumi skewers, which was a tasty and nutritious alternative. For the side dishes, guests could enjoy crunchy coleslaw and mixed salad.
We served the catering on bamboo wooden cutlery and crockery, creating a great atmosphere for the party. The dishes were served buffet style, with the guests choosing from what we had to offer. There was more than enough to go around and we finished by plating up any leftovers and clearing away our catering station. Overall, the Hog Roast Shepton Mallet team had a great time catering for this event and being a part of Leah's birthday party!
Do you have a special birthday approaching? Whatever style of catering you require, Hog Roast Shepton Mallet have a menu that is ideal for you. To book your date today, simply let us know your party size and location and we can get to work creating your ideal catering package!