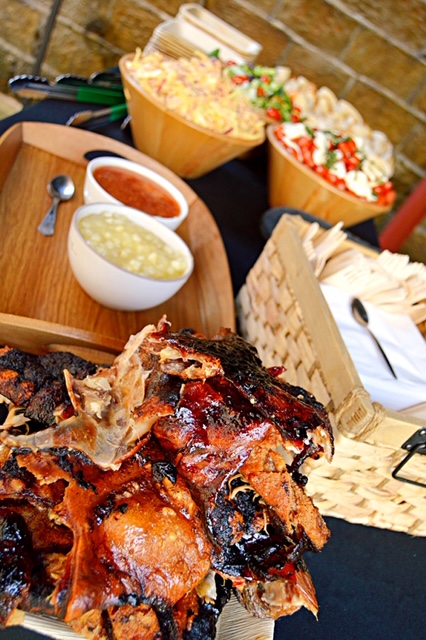 Summer has officially begun, which means it's festival season! And for music-mad couple, Laura and Joel, who first locked eyes at Glastonbury 5 years ago, their big day called for a rockin' festival theme!
Celebrating their shared passion for festival culture, the couple chose to infuse their special day with boho style and hire a live band to play all of their favourite bangers.
Throughout the open-air setting they had chosen for the day, there were groups of festival 'tipis', which offered a range of activities to entertain and engage guests. For example, photo booths provided an opportunity for guests to capture fun-filled moments, creating lasting memories, while glittery face art stations allowed guests to embrace their playful side and adorn themselves with sparkling designs. Additionally, a large bonfire served as a gathering place, where guests could socialise, share stories, and revel in the warmth and excitement of the evening.
As for the food, Hog Roast Burnham-On-Sea made sure that the wedding guests experienced an array of sumptuous flavours that perfectly complemented the festive ambience.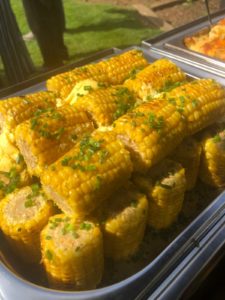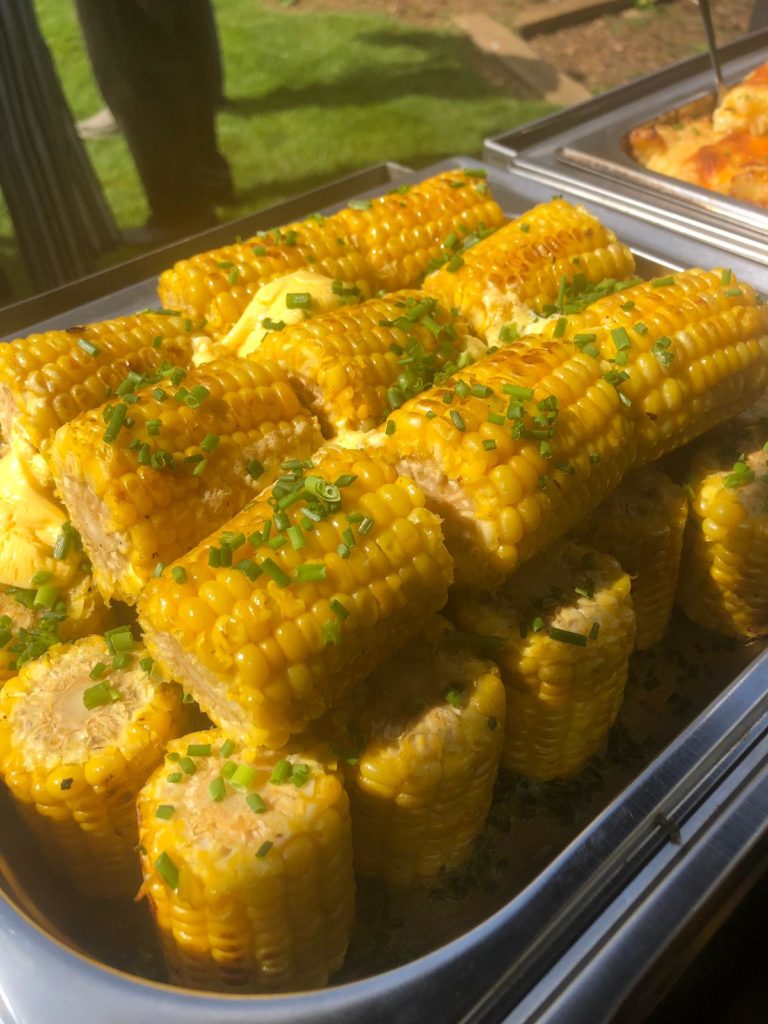 Hog Roast Burnham-On-Sea frontman, Alistair, expertly rustled up a gourmet BBQ feast, which boasted a variety of grilled meats, vegetarian options, and delectable sides. These consisted of grilled gourmet sausages, handmade British beef burgers, chicken kebabs, marinated spareribs, vegetarian sliders and meat-free sausages, which were served alongside an array of condiments, dips, bread rolls, salads, corn cobbettes and mixed fries.
As guests indulged in Hog Roast Burnham-On-Sea's mouthwatering BBQ creations, they immersed themselves in the vibrant festival atmosphere and celebrated the joining of Laura and Joel. Meanwhile, the lively sounds of popular songs filled the air, thanks to the talented band the newlyweds had hired.
When the blue skies turned to black, that was Hog Roast Burnham-On-Sea's queue to pack up our catering van and head home, but not before we discreetly cleared away the leftovers from the main course and wished the happy couple every success in their marriage. We had a wonderful time catering at this event and are so grateful that Laura and Joel chose to trust us with their all-important day.