If you think there is no way to top the taste of our fantastic Hog Roast Chard, then think again! What makes our slow roasted meats taste even more delicious is when you have the opportunity to take pride in cooking one for yourself! This is possible thanks to our Hog Roast Chard machines being available for hire. Just get in touch and our team will be able to set you up with your ideal machine and even put you in touch with our suppliers and provide recipes for you to enjoy whether you decide to hire a machine for an afternoon or a whole month. We are confident that once you try hog roasting you won't want to give it up!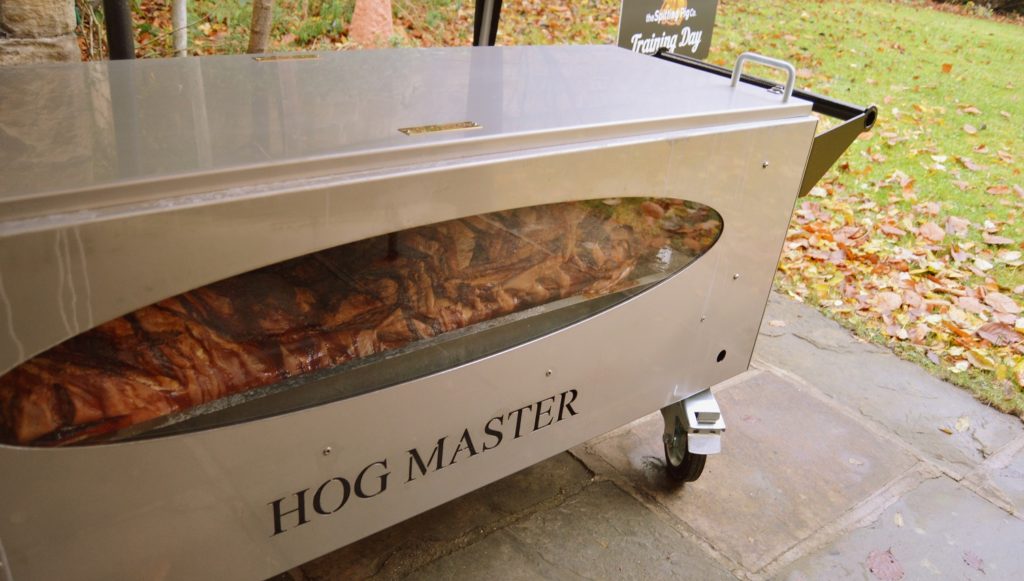 Just this week we had a phone call from Ryan who was enquiring about the possibility of hiring one of our machines for his brother's birthday party in a couple of weeks' time. The only thing holding Ryan back was the fact he was apprehensive about the ease of using our machines and whether he could really recreate a succulent Hog Roast Chard himself. Of course, we assured him our machines are really the chefs here and there is not much to it other than seasoning the meat before cooking and keeping an eye on the temperature until it is time to serve. It was clear over the phone, however, that Ryan still doubted his capability, so we invited him for a crash course in catering at our head office and factory in Lancashire.
A factory visit is complimentary to any and all who have an interest in the art of hog roasting and there is no need to book as our Hog Roast Chard team will be happy to help you anytime. We showed Ryan around and got him to try out cooking on our classic machine, the Hogmaster. In what seemed like no time Ryan was a pro! He couldn't believe his ability after just a quick lesson form our professional team of caterers, he was raring to go for the party in a few weeks and agreed to hire the Hogmaster for a month as he had a feeling, he would want to try it more than once!