Valentine's day is here again and what better way to show someone just how much you love and adore them than with a Hog Roast Chew Magna?! This year for valentine's day we had been asked to come and cater at the local village hall where they were hosting a speed dating night! This would be a first for Hog Roast Chew Magna to cater but we were excited all the same and looking forward to seeing people enjoying their dates.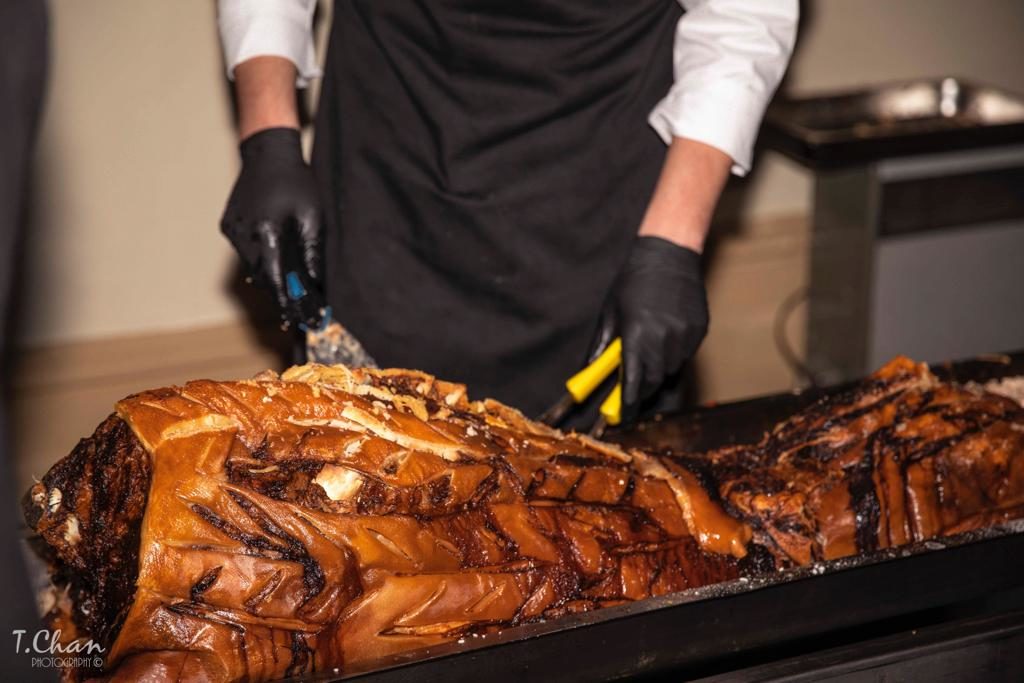 We arrived at the village hall to set up in plenty of time before the guests arrived. The hall was in the process of being decorated with banners, streamers and being valentine's day, lots of red hearts and candles to set the scene. Susie, the event organiser, informed us that we would be serving a drinks reception which would be followed by the first round of dates. After this there would be an interval for guests to mingle which would be when our Hog Roast Chew Magna would be served up, followed by the final round of dates. It was set to be a lovely evening!
Tonight, Hog Roast Chew Magna would be serving up our simple but effective, classic hog roast rolls. These would be lovingly prepared by our team who start by carefully scoring the hog and applying salt to the skin in order to create that mouth-watering crackling. When the meat has been roasted low and slow, we carve it into succulent slices and place on freshly baked rolls. This is all topped off with our fantastic homemade sweet applesauce which perfectly complements the saltiness of the crackling.
When the singletons arrived, we welcomed them with glasses of champagne and watched as the first dates began. Everyone started off nervous but by the time the first bell rang signalling a change of date, it seemed like everyone was enjoying themselves and working up an appetite for our Hog Roast Chew Magna.