Like many new parents, Toby and Natasha were desperate to celebrate the arrival of their baby girl with a traditional Christening, but their excitement was soon replaced by a ball of anxiety when the time came to select a menu for the occasion. With a fussy family of 80 to feed, finding the right caterer was beginning to look like an impossible task and at their wits' end, they even considered calling the whole thing off! Well, that was until they stumbled upon Hog Roast Weymouth…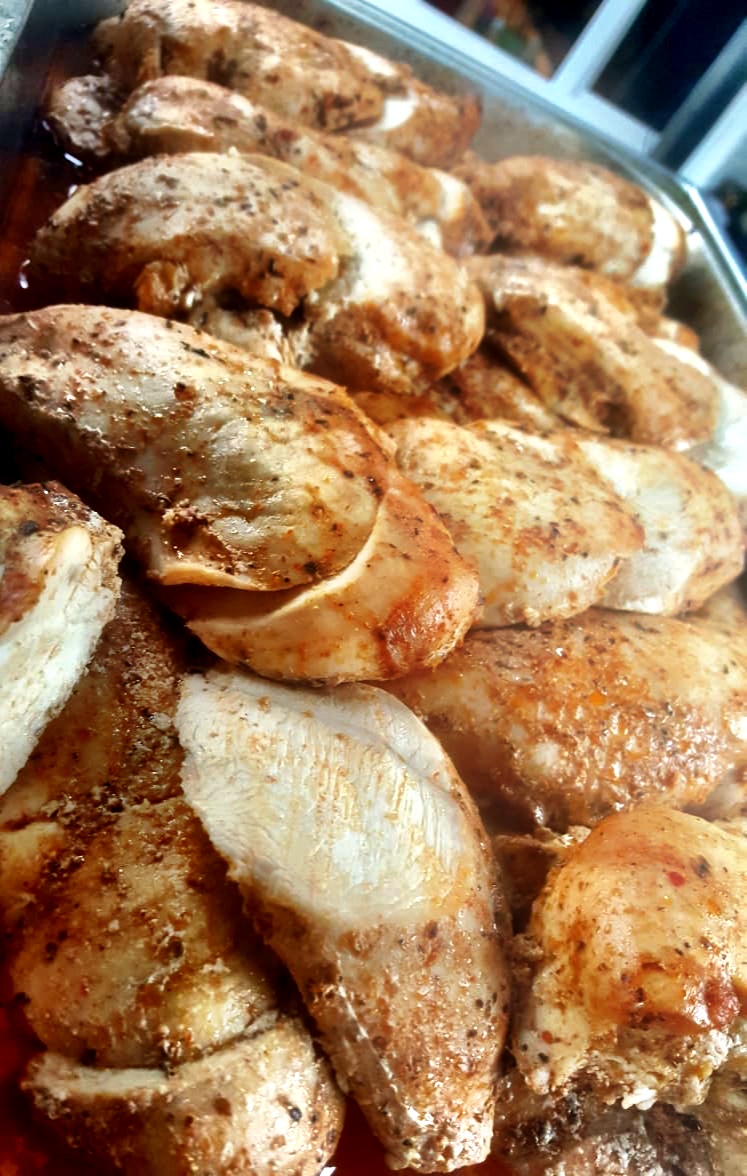 After ringing our customer service team, Natasha was both shocked and relieved to discover that despite our name, pork isn't the only thing we have to offer, and our menus can be easily tailored to suit whatever event style, dietary requirements or finicky eaters you are facing. When Natasha had finished explaining her way through a whole list of flavour aversions and allergies, she was ecstatic to discover that Hog Roast Weymouth still had a suitable menu to offer, which on this occasion featured one of our signature hog roasts with all the trimmings, a free-range chicken dish and a meat-free alternative along with a selection of inclusive side dishes.
With one less thing to stress about, Natasha and Toby's excitement for the Christening returned, and they couldn't wait to tell their family all about the miracle menu that boasted something for everyone. For the celebrants, the day of the event couldn't come quick enough, but fortunately, their weeks of anticipation came to an end last Thursday.
While the Christening ceremony was taking place, Hog Roast Weymouth had been busy cooking up the diverse menu at the after-party venue, which they served up just in time for the guests to make their appearance. As the first to arrive, Natasha and Toby got the first peek at the buffet, and their reaction said it all!
The guests too were impressed by the feast, and even some the finickiest eaters made an effort to step outside of their comfort zone by trying things from the menu that wouldn't normally. For the new parents, the day was a huge success – and with Hog Roast Weymouth on hand to make their lives easier, they won't be stressing about feeding their family at future events!