When Hog Roast Sparkford caters for your special occasion, it's always with tasty, fresh food served by a dedicated team of professionals who clearly love what they do and how they do it. We care enough to do our utmost to ensure your party or event goes with a bang, even if it's not Fireworks Night! For a New Year's Eve party that we recently catered, there were actually plenty of fireworks to make it go with a bang but it was our delicious food that satisfied our customers and their guests and warmed them up from head to toe.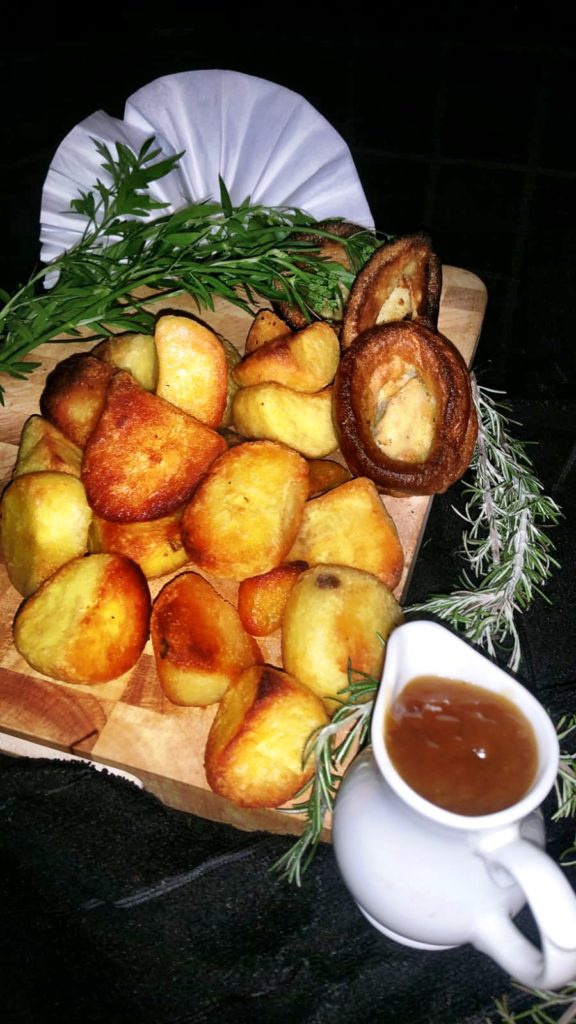 While we often cook hog roast rolls for parties and events (which we call pigs in buns), we offer so much more too, so when Carly and Janne asked us for something warming for their New year party, we knew just what they had in mind. Our winter warmer menu features a combination of freshly-cooked, hot meat and veg, with your choice of meat like turkey, lamb or pork, and an array of seasonal vegetables and a potato dish of your choosing, which is topped off with our own homemade gravy, stuffing and sauces. This winter feast is very popular at this time of year and will wow your guests while warming them up from the inside out on one of these particularly chilly days.
When Carly and Janne called Hog Roast Sparkford to cook a winter warmer, they knew that their guests would love a hot meal to be served and just had to select the meat, potatoes, and vegetables for us to cook. We have plenty of menus to look through and many options for you to select from, and for their New Year party, they decided on a hog cooked from scratch to be served together with roasted potatoes, carrots, butternut squash, and green beans, homemade stuffing and apple sauce on the side and our onion gravy poured over to finish it off beautifully. 
On New Year's Eve, our Hog Roast Sparkford team arrived at the couple's home hours before the food service and got cracking to make an amazing meal for their 40 guests and it was a party they'll never forget.