We've all heard the stories about wild stag nights, where the groom to be ends up in a precarious position or two. If you're getting married but you don't want to wake up in the middle of Albania on the morning after your stag, then why not try something a little more eloquent? At Hog Roast Shaftesbury, we offer formal dining experiences as well as our famous Hog Roasts that can fit any occasion. We will meet with you, the groom to be (or the best man) beforehand to go through all the finer details to ensure your stag goes just as planned, with no nasty surprises.
Take Christopher as an example. Recently engaged,Christopher decided to plan his own stag do in order to avoid unwanted surprises from his friends and that's why he contacted us. He wanted a tasteful, quiet celebration with a few close mates, over some fine food and drink.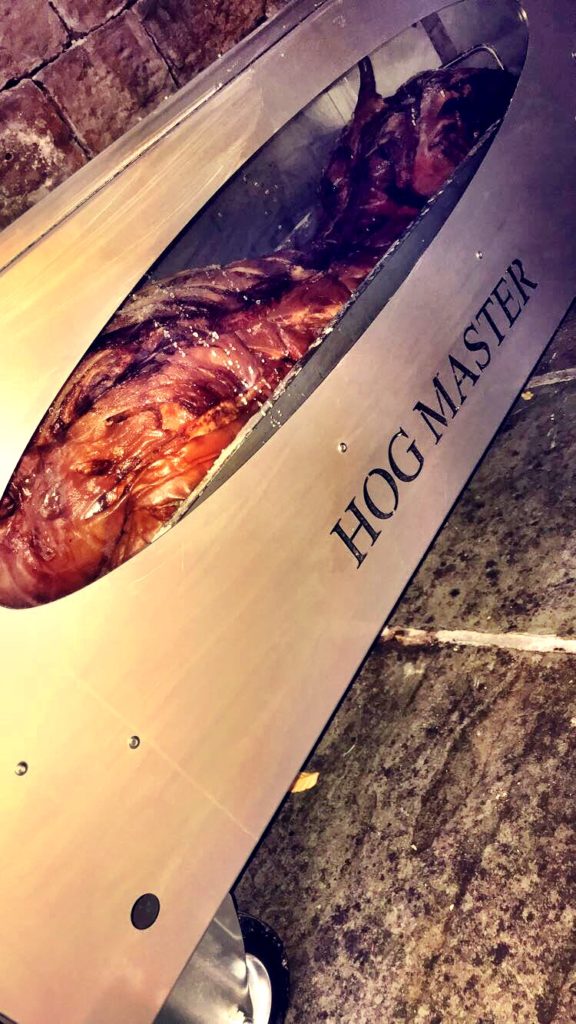 On the night of the party, the small Hog Roast Shaftesbury team of one chef and one waiting staff arrived at Christopher's house to set up the hog master and prepare the meat for roasting, as well as laying the table with cutlery and a subtle and tasteful centre piece for decoration. Christopher opted for our formal dining menu that includes starters, buffet style mains and desserts as well as a selection of canapes for the guests to choose from upon arrival. However as he wanted to keep the number of bodies down, he asked if the canapes could be left on a separate side table for the guests to pick from at their convenience as opposed to waiting staff standing by with the trays of food. This was of course no problem as we can tailor our service and our menus to suit you the customer on the night of your event.
Needless to say that Christopher got what he wished for and enjoyed a splendid but quiet evening. The guests were treated to a wonderful Smoked Salmon starter, served on a bed of curly Endive with a Mustard and Dill Dressing. For the buffet style mains, Christopher opted for a spit roasted Turkey with Fresh Cranberries and Sage and Onion Stuffing, but guests could also opt for the spit roasted Sirloin of Beef and Yorkshire Puddings. Finally for dessert, a choice of Sticky Toffee Pudding or Handmade Dark Chocolate Torte with a light crunchy base.
If you  want a quiet and tasteful evening for your stag, then give us a call at Hog Roast Shaftesbury and we will ensure your night goes just as you want it to!