Nestled in the heart of the Cotswolds, stands the 14th-century outbuilding known as Tythe Barn. Full of charming character and historical elegance, this Grade II listed building is a popular choice for many engaged couples – and it's not hard to see why. Manicured lawns and rolling fields for as far as the eye can see; stained woods and authentic stone architecture are always a winning combination for any special occasion.
And, just last week, Hog Roast Newton had the pleasure of experiencing the rustic beauty first hand. After having been asked to cater at a clients wedding, our crew (led by catering manager, Alistair) followed a series of country roads to the idyllic setting.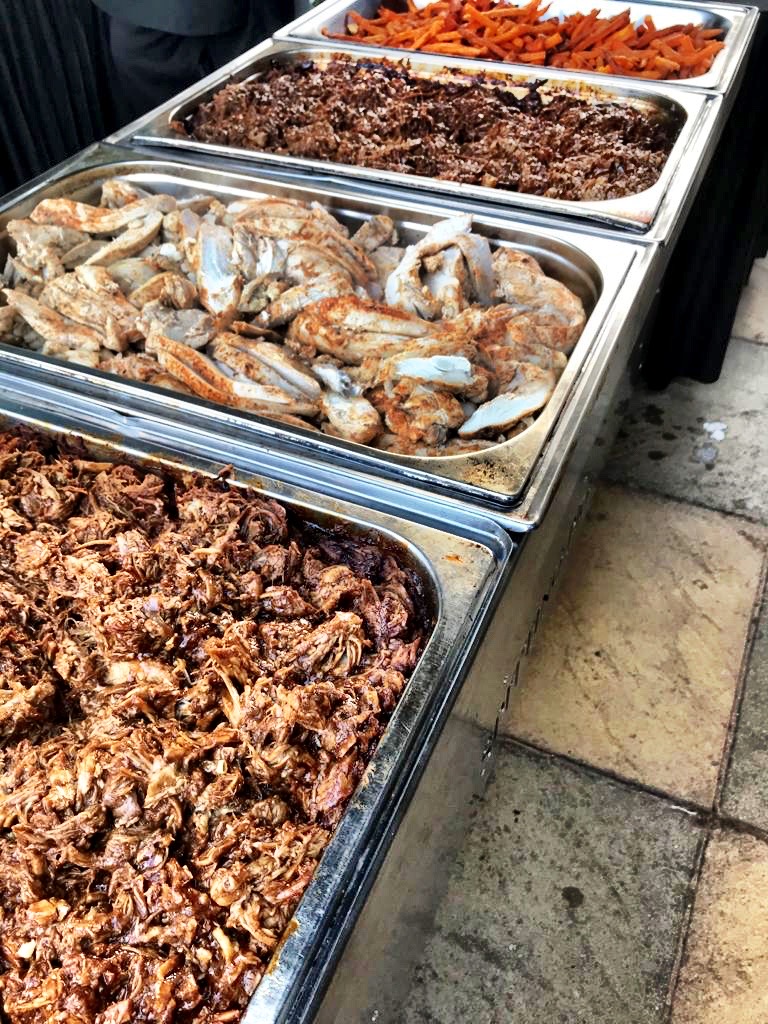 The happy couple, Jess and Neil, had spent a long time planning and prepping for their union at the beauty spot. And, from early on, the pair knew they wanted to treat their guests to a piping hot hog roast feast. After all, nothing beats sizzling pork on a chilly autumn day – and there's no one better to serve it than the Hog Roast Newton team!
Unfortunately, like many brides and grooms this year, Jess and Neil had been forced to make some pretty drastic changes to their guest list due to COVID restrictions. This meant that instead of having both sets of their family and friends around them to celebrate, the pair had to cut the invitees down to 15.
For Jess and Neil, the situation was less than ideal, but they were so grateful for how accommodating the Hog Roast Newton team were throughout. After adjusting the menu to suit the newly agreed number of guests, Alistair had added some complimentary canapés to the meal, which the couple really appreciated.
On the day of the wedding, Hog Roast Newton served a feast inspired by two of our famous menus: the classic hog roast and the southern slow roast. Authentic, rotisserie-cooked pork was offered to the guests along with sides of Greek salad, corn on the cob, mac and cheese, and sweet potato wedges. For non-meat-eaters, the option of grilled veggie and halloumi kebabs was also included.
The food was hugely popular, and everyone especially loved digging into the gorgeous homemade canapes!