It's been a first for Hog Roast Othery this week as catering manager Alistair's correspondent is Lieutenant Jenson who calls from the middle of the ocean on a Canadian Warship! That's correct,  the Canadian Navy have requested that Hog Roast Othery out of all the caterers across the UK would kindly feed them – what an honour!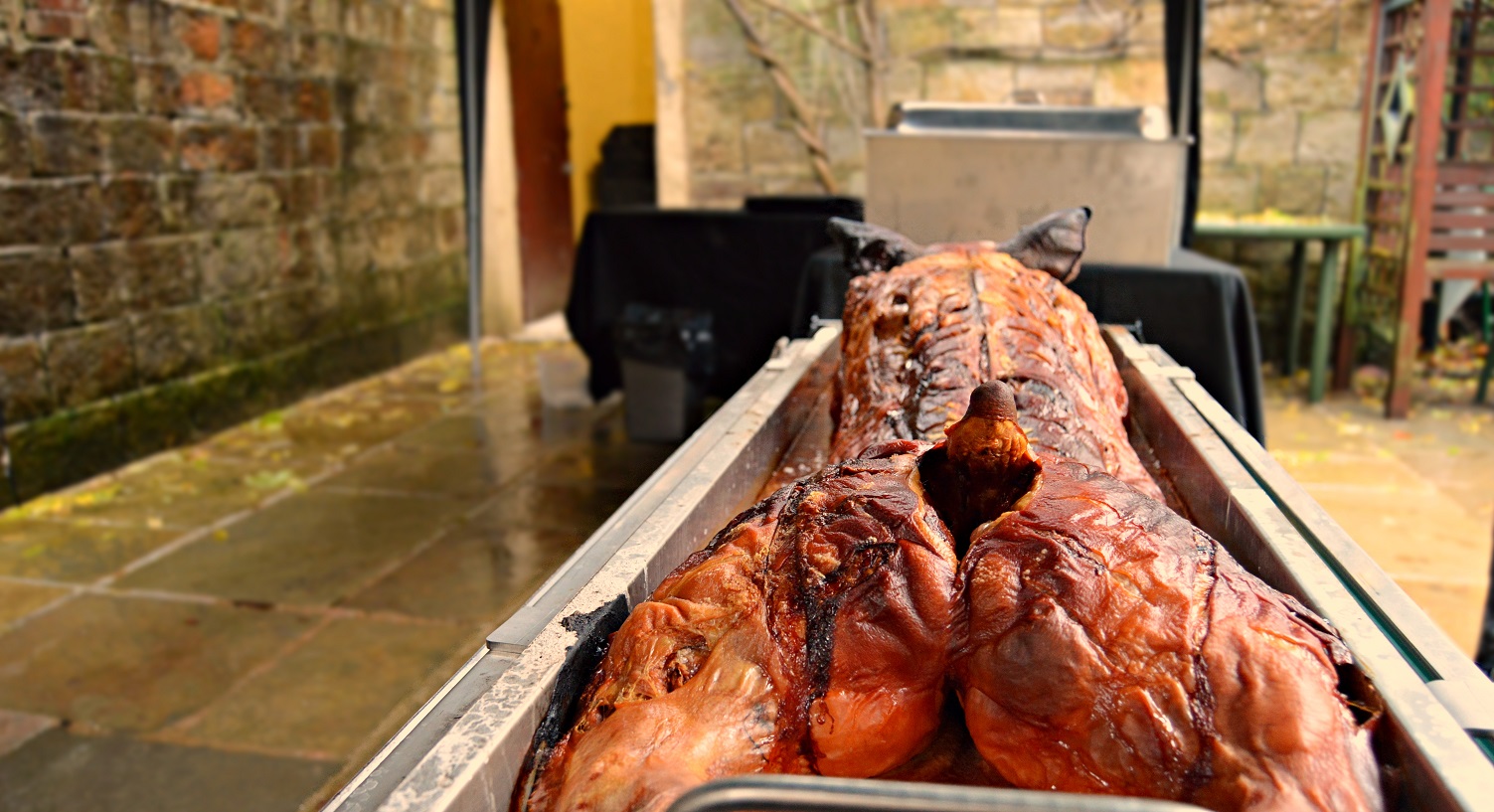 The Canadian vessel, HMCS Toronto docked in Plymouth on Sunday, ready for a delicious Hog Roast Othery feast! The Canadian navy had opted for Hog Roast Othery's amazing American-styled Southern menu with a choice of three succulent meats and four tasty sides, with the addition of British sausages. Such a scrumptious menu! 
The Canadian's chose 24-hour slowly roasted Hog Roast Othery's melt-in-the-mouth Texan-BBQ pulled beef brisket, soft and juicy bourbon BBQ pulled pork and tender Cajun-spiced chicken. All as equally divine as the other. To accompany the meats, the Canadian's chose Mac and cheese, crunchy coleslaw, corn cobettes and spicy wedges. The Mac and cheese was nice and stringy made with a variety of cheeses to make it more flavourful, the homemade crunchy coleslaw was produced with white cabbage, shredded carrot, sweet red onions with a sprinkling of lemon zest and vegan mayonnaise. The corn cobettes were cooked to perfection with a blanket of vegan-friendly butter melted across them with a sprinkle of fresh chives. The spicy wedges were crispy on the outside and fluffy on the inside, giving the tastebuds a satisfying tingle with the spice. The British sausages were made by a local butcher who added various seasoning such as sage to make them deliciously flavoursome. 
The food was to be presented in a covid-safe handover at the Plymouth base gates to avoid any contamination. Catering manager Alistair had to think outside the box as to how to hand over the food without everything mixing into each other. He decided on plastic tubs of different sizes that would all fit into a brown paper bag, not only did these resolve the issue, they were also easy to handover at the gate – winning! 
At 16:45, a very excited Lieutenant Jenson met Alistair and his lovely assistant Charley at the gate to receive her highly anticipated food for the 212 members of the warship. She was certainly not disappointed and thanked Alistair for doing such a great job.